Visa grant winner packs a healthy lunch for America's schools
Eat REAL innovates with U.S. public schools to deliver nutritious, sustainable meals to kids, as access becomes critical during pandemic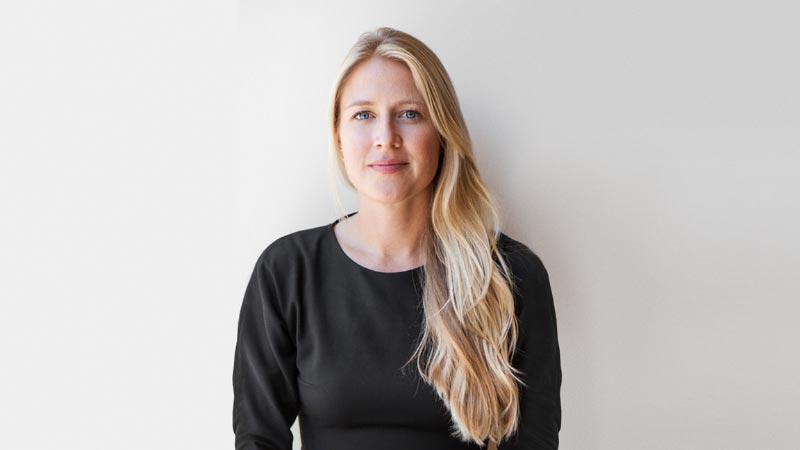 One in four children in the United States is at risk of not having enough food to eat in a day.1  "We have a major problem right now, and it's about to get worse," says Nora LaTorre, CEO and founder of the Eat REAL School Program, a national non-profit. Eat REAL was a recipient of one of four grants awarded by Visa and iFundWomen to women-led organizations earlier this year. 
LaTorre, a soon-to-be mom of two, felt compelled to make a difference after learning that kids are getting sicker more often from diet-related diseases. "Millennials are on track to have shorter life spans than our parents, and our kids are getting sicker in the last 30 years," she says.
"The biggest driver is our broken food system and our processed-food related diseases."
Her answer to reversing this fairly recent trend: Launch Eat REAL's K-12 program to help schools change the way they feed our kids. "Our schools are actually the largest restaurant chain in America," says LaTorre. By helping schools transform their food programs so students have access to real food (vs. the overly processed and sugar-loaded foods common on cafeteria menus), Eat REAL also teaches kids how to love to eat healthy food.
"We really try to show people that real food is medicine, and that it can really help them live the lives that they want to live, and achieve the dreams that they have," says LaTorre.
As many as 30 million students rely on the meals served in U.S. public schools.2 The impact of Covid-19, especially on communities of color, has made food assistance even more critical as more families face financial insecurity as a result of the pandemic.
Eat REAL also pivoted during the crisis to ship PPE (personal protective equipment) across the country to frontline food service workers in schools, all of whom continue to prepare meals and deliver them to families in need throughout the pandemic.
"We're all about increasing health equity and making sure that we can create a healthier next generation by fixing our food system in our schools," says LaTorre.
Following the success of its first grant program, Visa expanded its commitment by awarding 25 $10,000 grants and IFundWomen coaching to Black women-owned small businesses and extended the program to reach women entrepreneurs in India. LaTorre estimates that the grant Eat REAL received from Visa helped support an additional 33,000 meals to families across the Bay Area. Eat REAL used the funds to help redirect food that may have gone wasted during restaurant closures in partnership with farmers and food businesses.
"We're a small but mighty nonprofit, so to be named by Visa meant so much to our team. It was really pivotal for us, and it helped us do a lot of good," says LaTorre. "It helped us go from 51 to 237 schools in our core program, and it allowed us to have expansive thinking and not operate from a place of scarcity."
"COVID has definitely made us double-down on our mission, and then show up in new and really creative ways for the communities that we serve," she says.
To learn more about what Visa is doing to help small businesses and organizations around the world visit our Global Impact page. Also get more resources for female business owners and visit Visa's Small Business Hub featuring videos, tips, links to partners and more.
__________
1 Feeding America: Child hunger facts
2 U.S. Department of Agriculture's National School Lunch Program