Be Bold: Empowering advice from barrier-breaking women
Visa hosts Time's Person of the Year, a two-time FIFA Women's World Cup™ Champion and more at an event celebrating female empowerment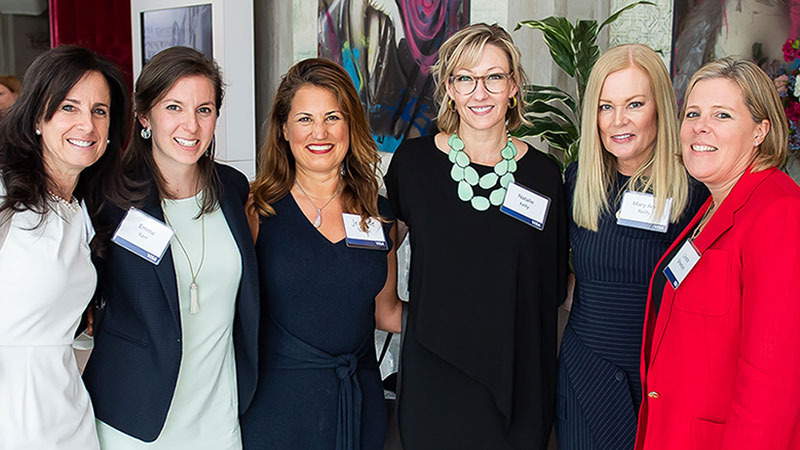 Visa's commitment to investing in and championing women in sports and business can be summarized in a single word: empowerment. Our sponsorship of the U.S. Women's National Soccer team, our Money is Changing campaign to promote awareness about the money confidence gender gap, She's Next Empowered by Visa and VEI: Women's Global Edition to support female-owned businesses and our ongoing partnership with Women's World Banking are ways in which we can empower a generation of new leaders who may otherwise miss out on the opportunity to achieve their dreams.
We spoke with guests at a recent event hosted by Visa about women and leadership and asked them what female empowerment meant to them. Here's what they had to say.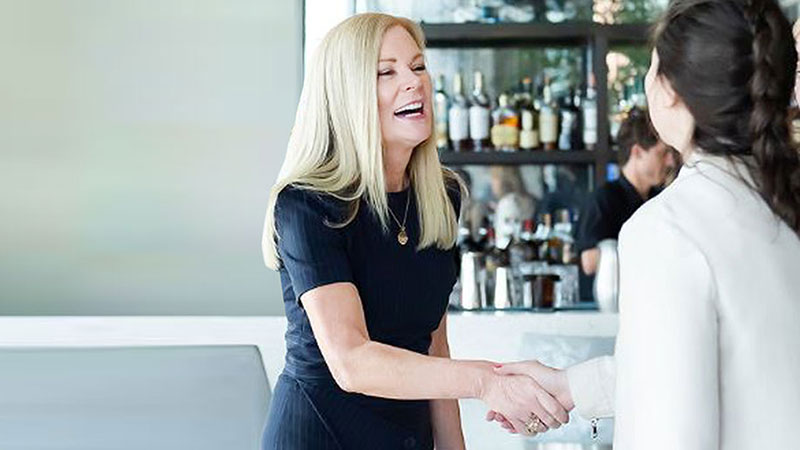 Mary Ann Reilly, SVP North America Marketing, Visa
"There is so much taboo around how women feel about money. Research shows that they are still uncomfortable talking about it, even as they gain economic and cultural power, and that has a direct impact on what they earn and how they invest. We need to help remove those taboos and stereotypes in order to level the playing field, which is why I'm excited that Visa is shifting the conversation with its Money Is Changing initiative—bringing awareness, education and resources to boost women's money confidence. It's time we remove the fear of asking for a raise or investment in a new business when we know we are worth it."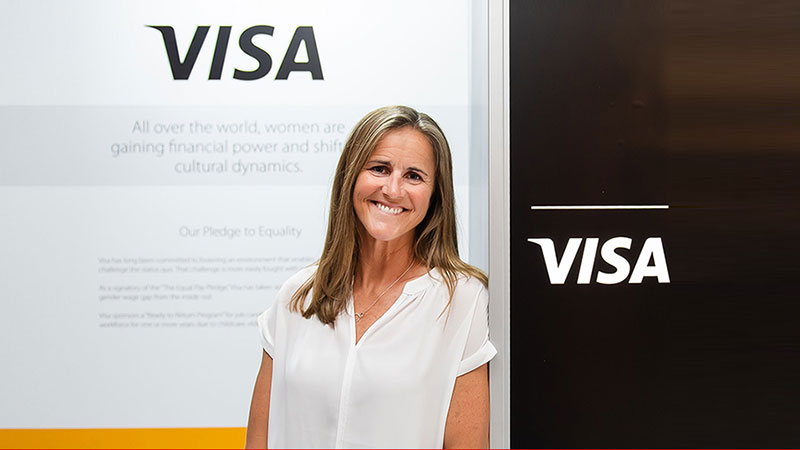 Brandi Chastain, two-time FIFA Women's World CupTM Champion
"My mom was a tremendous example of how to be strong, how to be passionate, how to be a good cheerleader for other people, how to be a competitor and how to go out there and find your "yes"—because so many of us women have probably heard "no" a lot. Empowerment is about being brave, being bold and making a change. We need more of that today in order to make a real difference tomorrow."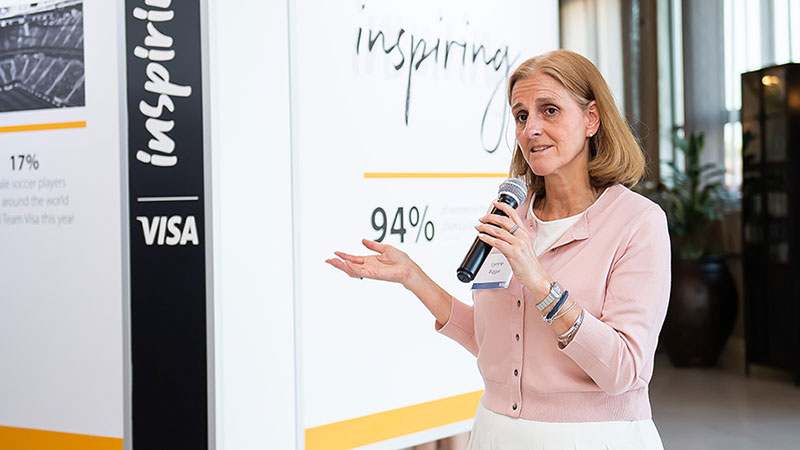 Lynne Biggar, Chief Marketing and Communications Officer, Visa
"There's no question that women have made a significant impact on business around the world. By 2020, female earnings globally will be larger than the economies of China and the United States. Yet there continues to be significant opportunity to create a more even playing field. Women-founded businesses earn less than 5 percent of VC funding in the U.S.  And women tell us they don't feel like financial services companies speak to them in their voice. Visa is making it a priority to change this reality by investing in several key initiatives that empower women to achieve what we all know is possible.  In the end, empowerment comes from having the support of friends, colleagues, mentors, family and companies you choose to do business with that enable you to speak your mind and go for what you know is possible."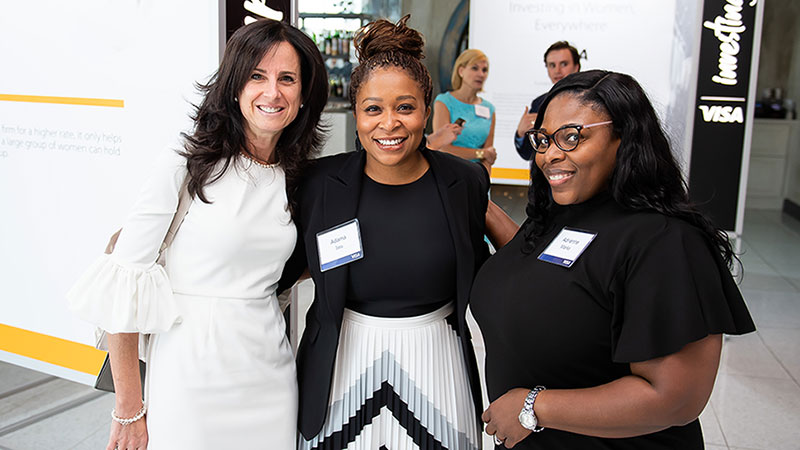 Adama Iwu, VP of U.S. Government Engagement and TIME Magazine 2017 "Person of the Year"
"To me, female empowerment means that every generation of women is going to be able to achieve and run into fewer roadblocks than I have, or that my mother did."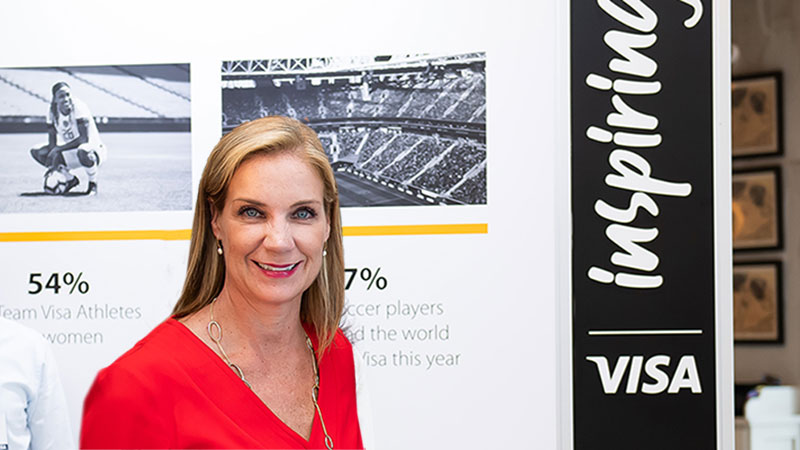 Kelly Mahon Tullier, EVP and General Counsel, Visa
"I think I am responsible for enabling female empowerment. It's about giving great women great opportunities, stretch opportunities that even they aren't sure that they can achieve, and then standing behind them and making sure they are successful. That is what we need to do with more women. We need to tell our female leaders "Yes you can, and I am going to be here to make sure you do."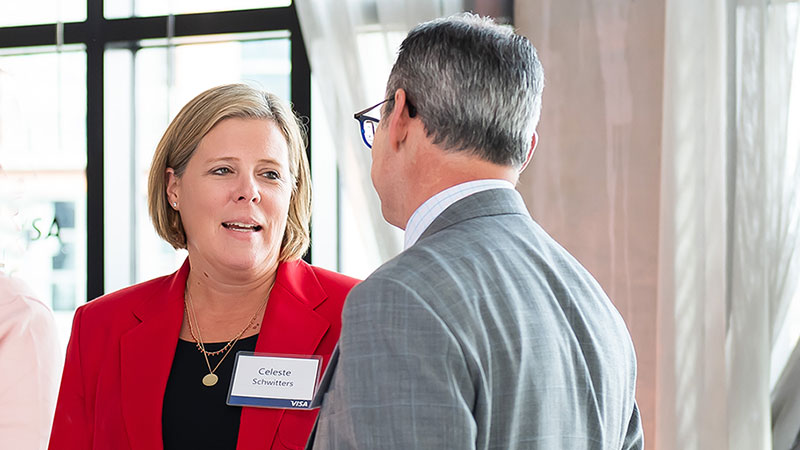 Celeste Schwitters, SVP North America Client Services, Visa
"In my personal life and throughout my career, I have come across many women role models. I don't take this for granted and I feel very fortunate to have these women in my life. I celebrate the fact that there are an infinite number of female role models that collectively bring the words "female empowerment" to life."