Information on Visa's potential exchange offer program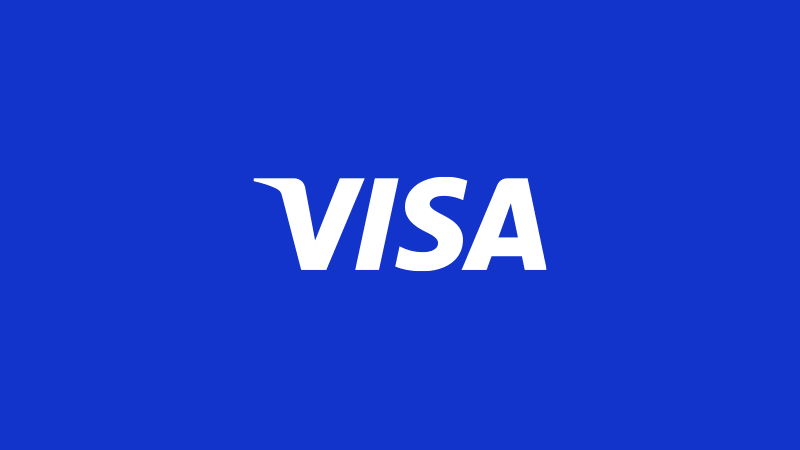 What Visa announced
On September 13, 2023, Visa announced that we are engaging in discussions with our stockholders regarding potential amendments to our Certificate of Incorporation that would authorize Visa to conduct a Potential Exchange Offer Program that would have the effect of releasing portions of our Class B common stock. Given the complexity of the topic, we wanted to provide a simple overview of what we are discussing with stockholders, why we want to have this discussion now and how to access more information.
Some history
As part of our 2007 restructuring and subsequent IPO in 2008, Visa created a three-class common stock structure composed of Class A, B and C common stock. The Class B stock was created to provide protection to the Class A and Class C stockholders from certain pre-IPO litigation referred to as U.S. Covered Litigation. Class B shares, which are owned mostly by U.S financial institutions that include Visa's clients, cannot be sold until final resolution of the U.S. Covered Litigation.  
Over the past fifteen years, Visa has settled the vast majority of the claims in the remaining U.S. Covered Litigation; in fact, and to date, we have settled claims representing ~90% of the payments volume and interchange at issue in that litigation. Over the same timeframe, Visa has delivered strong growth across our global business and provided significant value to all stockholders, as well as merchants, consumers, and the entire payments ecosystem.
Why this makes sense now
In light of this progress and the increase in the value of Class B shares since the time of our IPO, our Board of Directors and management believe that now is the appropriate time to consider amendments to our Certificate of Incorporation, which would provide benefits to all Visa common stockholders. Those amendments would allow our Class B stockholders to participate in a Potential Exchange Offer Program.
For the initial Potential Exchange Offer, Class B stockholders would be permitted to exchange up to half of the value of their Class B shares into freely sellable shares after a short time. After the initial Potential Exchange Offer, Visa may, in its discretion, approve three successive Potential Exchange Offers if more than 12 months have passed since the previous exchange offer and after a further 50% reduction of interchange at issue in the unresolved claims for damages in U.S. Covered Litigation.   
Under the proposed plan, all Class A and Class C stockholders would maintain economically equivalent protection from the U.S. Covered Litigation as they currently have. This would be accomplished through a new agreement that participating Class B stockholders would enter into, which will require them to remain responsible for the same amount of liability that exists under the current structure.
In addition, this program would enhance certainty for all stockholders by mitigating potential overhang risk. Under our current structure, all Class B shares would become freely sellable in the public market upon final resolution of the U.S. Covered Litigation. This process prudently spaces out the release of the Class B shares for the benefit of all common stockholders.
Next steps
We will be discussing this plan with our stockholders in the coming weeks and months. Importantly, if this plan moves forward, common stockholders of all Class A, B and C will ultimately have an opportunity to vote on the required amendments to the Certificate of Incorporation.
The full background and details of the plan can be accessed on our Investor Relations website.
Additional information
If Visa determines to propose Certificate of Incorporation amendments to its stockholders in the currently contemplated or a modified form, Visa would file with the Securities and Exchange Commission ("SEC") a proxy statement describing the proposal and the transactions contemplated thereby. The proxy statement would be provided to Visa stockholders and would contain important information about the amendments described therein and related matters.
In addition, if Visa determines to proceed with an exchange offer with respect to any class of Class B common stock, Visa would file with the SEC a registration statement on Form S-4 to describe the terms of the transaction contemplated thereby.
This communication is not a substitute for any proxy statement, exchange offer registration statement, prospectus or other documents Visa may file with the SEC in connection with the foregoing matters. If and when Visa provides a proxy statement relating to the potential Certificate of Incorporation amendments and a registration statement relating to a potential exchange offer:
STOCKHOLDERS ARE URGED TO READ THE PROXY STATEMENT AND/OR REGISTRATION STATEMENT (INCLUDING ANY AMENDMENTS OR SUPPLEMENTS THERETO) AND ALL OTHER RELEVANT DOCUMENTS FILED WITH THE SEC IN THEIR ENTIRETY CAREFULLY WHEN THEY BECOME AVAILABLE, BECAUSE THEY WILL CONTAIN IMPORTANT INFORMATION. 
Any definitive proxy statement will be provided to Visa stockholders. Stockholders may obtain a free copy of any proxy statement (when available) and other documents filed by Visa at the SEC's website at https://www.sec.gov. In addition, stockholders will be able to obtain free copies of any proxy statement (when available) and other documents filed by Visa with the SEC on Visa's Investor Relations website at http://investor.visa.com.
Visa and certain of its executive officers and directors may be deemed to be participants in the solicitation of proxies from Visa's stockholders. Information regarding Visa's executive officers and directors is contained in Visa's definitive proxy statement for its 2023 Annual Meeting of Stockholders filed with the SEC on December 1, 2022, and in its Current Reports on Form 8-K filed with the SEC on February 1, 2023, February 16, 2023, April 10, 2023 and June 20, 2023. Stockholders may obtain additional information regarding the interests of such participants by reading the Certificate of Incorporation amendments and proxy statement and other relevant materials regarding the amendments if and when they become available. These documents would be obtainable free of charge as described above.
No offer or solicitation
This communication is for informational purposes only and is not intended to and does not constitute an offer to subscribe for, buy or sell, the solicitation of an offer to subscribe for, buy or sell or an invitation to subscribe for, buy or sell any securities or the solicitation of any vote or approval in any jurisdiction pursuant to or in connection with the potential transactions or otherwise, nor shall there be any sale, issuance or transfer of securities in any jurisdiction in contravention of applicable law. No offer of securities shall be made except by means of a prospectus meeting the requirements of Section 10 of the Securities Act of 1933, as amended, and otherwise in accordance with applicable law.
Forward-looking statements
This communication contains forward-looking statements within the meaning of the U.S. Private Securities Litigation Reform Act of 1995 that relate to, among other things, the approval and implementation of the Certificate of Incorporation amendments and potential exchange offers discussed above, and future liability arising under the U.S. Covered Litigation. Forward-looking statements generally are identified by words such as "anticipates," "believes," "estimates," "expects," "intends," "may," "projects," "outlook," "could," "should," "will," "continue" and other similar expressions. All statements other than statements of historical fact could be forward-looking statements, which speak only as of the date they are made, are not guarantees of future events and are subject to certain risks, uncertainties and other factors, many of which are beyond our control and are difficult to predict.
Whether or not the Certificate of Incorporation amendments are proposed, approved or implemented, the final form of any such Certificate of Incorporation amendments is subject to a variety of factors, including, but not limited to:
stockholder and market reaction to the Certificate of Incorporation amendments and exchange offers;    
the impact of global economic, political, market, health and social events or conditions, including the war in Ukraine and the sanctions and other measures being imposed in response, and the ongoing effects of the COVID-19 pandemic, including the resumption of international travel;
increased oversight and regulation of the global payments industry and our business;
the impact of government-imposed obligations and/or restrictions on international payment systems;
the outcome of tax, litigation and governmental investigation matters;
increasingly intense competition in the payments industry, including competition for our clients and merchants;
the proliferation and continuous evolution of new technologies and business models in the payments industry;
continued efforts to lower acceptance costs and challenge industry practices;
our ability to maintain relationships with our clients, acquirers, processors, merchants, payments facilitators, ecommerce platforms, fintechs and other third parties;
brand or reputational damage;
our exposure to loss or illiquidity due to settlement guarantees;
any disruption, failure, breach or cyber-attack of our networks or systems;
risks, uncertainties and the failure to achieve the anticipated benefits with respect to our acquisitions, joint ventures and other strategic investments; and
the other factors described in our filings with the SEC, including our  Annual Report on Form 10-K for the year ended September 30, 2022, and our subsequent reports on Forms 10-Q and 8-K.
Except as required by law, we do not intend to update or revise any forward-looking statements as a result of new information, future events or otherwise.
# # #