Ask a fintech founder: Wade Arnold, Co-founder and CEO, Moov Financial
On success, securing traditionally unguarded markets, and how real innovation happens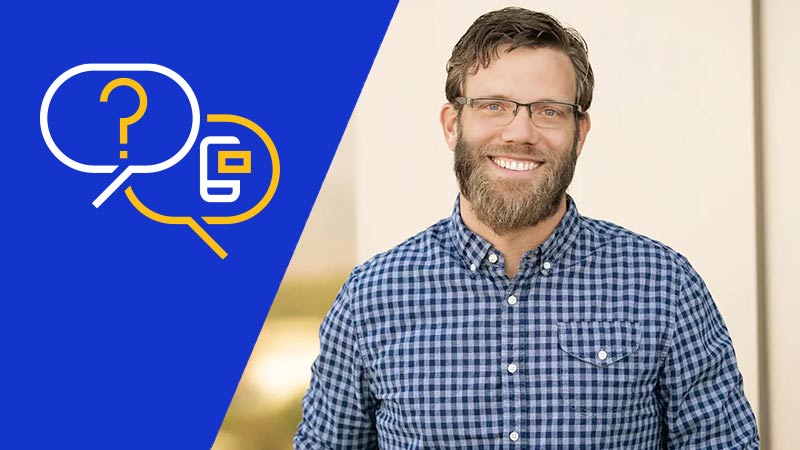 Growth is the ultimate goal for most fintech startups, but it takes partnership to expand to new markets, raise capital and navigate your way globally. "To have executive buy-in on the vision of Moov at Visa, I would almost go as far as saying it wouldn't be possible otherwise, especially since Moov is focused on the United States." said Wade Arnold, Co-founder and CEO, Moov Financial.
Moov, which launched in July 2020 at the height of the pandemic, was the global edition winner of the 2021 Visa Everywhere Initiative (VEI), a launchpad for emerging fintechs around the world. Since the win, Moov hasn't wasted any time. They have become one of the few card acquiring processors in the U.S. They have fast-tracked onboarding to Visa's global network. And they have leveraged Visa's security and fraud protection technologies to expand to new markets. "Just having Visa's buy-in has accelerated our timelines and accelerated our go-to-market," adds Wade.
Here, we chat with Wade about what success looks like, what excites him about the future of payments and one thing he wishes he knew before becoming a three-time entrepreneur.
What is your Moov elevator pitch?
Wade: Moov is a network of payment networks processors. We allow people to accept, store, and disperse money and allow users to decide how they want to pay or get paid, whether over Visa Direct, a Visa virtual card or ACH. Our go-to-market is software companies that don't know anything about payments and want to embed payments inside of their platform.
What motivated you to start Moov?
Wade: There were these new use cases in payments that the traditional infrastructure, which frankly was designed for brick-and-mortar stores, wasn't able to support. I was an angel investor and there'd be this brilliant idea where they wanted to do something new and cool and you're sitting back thinking, "Ah, that's not going to work on top of [existing payment processors]." Nothing against those companies. If you're a large retailer, they're great. But if you try to sell a million hoodies at the same second online, there's literally nobody other than Moov that can help you with that problem. That was exciting to me.
You were the VEI Global Edition winner. How did that win move the needle for you?
Wade: Quite a bit. We became one of the first card acquiring processors in the United States in a very long time. That was last year's big initiative: to become a capital P Processor with Visa and also a registered payback with Visa. Visa Direct is a top priority for us in 2023. We also have partnered on the acquiring side with a lot of the fraud products and chargeback support projects from Visa in order to help our customers preemptively not have fraud or chargebacks.
How has that helped expand the markets you can target?
Wade: A lot of those security technologies are protecting industries that had large chargebacks before; for example, faith-based donations, political donations, disaster relief organizations experience oddly rampant fraud, because they are not selling goods. The [criminal] just tests whether or not the stolen card still works by donating a dollar. Amazon's going to stop you, but the church takes the dollar and now you know the stolen card is active.
Most of those donations are still over ACH, check or cash in the bucket each Sunday, so you have to be able to keep the bad actors out in order to let the good actors have recurring payments and things like that. That's the exciting part of the partnership: finding these areas that are traditionally unguarded and adding technology and data analytics and fraud prevention in order to be able to service them.
What's one thing you wish you knew as an entrepreneur?
Wade: Just one? [laughs] I think in payments specifically, it just always takes longer than you would like. And I know that's a challenge for every entrepreneur. I'm in my third startup, and I would've thought I learned my lesson, but I have not. But just the regulatory requirements and bank sponsors and certifications from the payment gateways…it just takes a lot longer than you would think. But I try to remind myself to have the perseverance to get through it all.
Your next step is entering Moov into the Visa Fintech Fast Track Program. How will that help?
Wade: The good thing about payments is everybody does payments. The bad thing about payments is everybody does payments. So you can spend a lot of time talking to customers who aren't in line with what Moov can help them with or at least Moov's value proposition doesn't actually add value to them. From the Fast Track side of things, it will help qualify some of those opportunities that we can work really well with and be able to be a good partner with Visa to bring our solution into those opportunities.
What does success look like for you?
Wade: For me, it's an incredible user experience inside of a beautiful software platform. If we've done our job here, our customers, and ultimately their end users, have a delightful user experience. And I think as long as we keep focused on that, that's really going to empower us to grow.
And what excites you most about the future of payments?
Wade: I think consumers are seeking real time settlement and access to capital, a trend started probably by Venmo and Cash App. Now people want it for their actual money, not their balance inside of Venmo. They've experienced it for small dollar amounts, now they want to experience it in large dollar amounts. I'm excited about that because when consumers get behind something and they expect that to work, that's how real innovation, real change actually happens.
---
Learn more about accelerating your growth with the Visa Fintech Fast Track Program.