Addressing the digital and funding gap in D.C. and beyond
Visa awards She's Next Grant Program winners and launches 6-city revitalization program to support Black women-owned businesses and help them meet the demands of digital consumers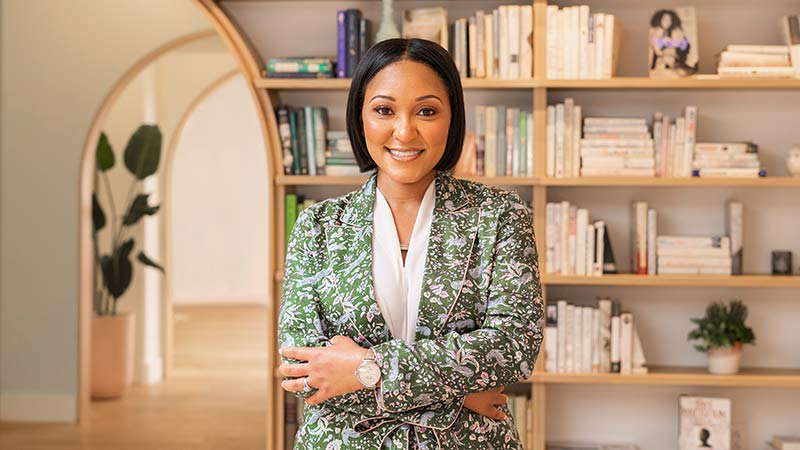 How it started: Cash, card and check. How it's going: Contactless, curbside and card-on-file. The way we pay has changed, and many of the businesses that pivoted to accept these digital forms of payment over the past year have thrived. According to Visa's Back to Business Study 2021 Outlook, 82% of SMBs surveyed had embraced new forms of digital technology to meet changing consumer behaviors by the end of 2020.
As the U.S. reopens, Visa launched a hyper-local program to help support revitalization in six cities with a high concentration of Black-owned businesses in the U.S. as part of its commitment to digitally enable 50 million small businesses worldwide.
First stop: Washington, D.C., where Visa is awarding $10,000 grants to 10 Black women entrepreneurs as part of the She's Next Grant Program, which includes a year of coaching through IFundWomen and offers from Visa partners including 9Spokes, Finagraph, Intuit QuickBooks, Invoiced, Plastiq, Yelp and Yext, who will provide subscriptions to tools and platforms needed to help manage both front- and back-end business operations.
"Being an entrepreneur can be very isolating and very rewarding — when you believe in what you're doing and are passionate about it, you need to bring 110% to the table," says Vivica Brooks, Founder of TBG Trains, a workforce development organization. "It's so wonderful to be validated and to have the support from Visa and know that we have the capital and expertise in place to serve more people. The money is amazing, but coaching is huge for long term growth."
Local D.C. businesses also have the opportunity to receive Visa's "commerce in a box," a curated selection of offers, discounts and bundles from Visa and its partners designed to help small businesses with what they need to move their business forward digitally. Interested small business owners can visit here for more details.
From accepting digital payments or building an ecommerce site to providing online tools to run and protect their business, Visa wants to help ensure that small businesses not only survive, but also thrive, along with the communities they serve.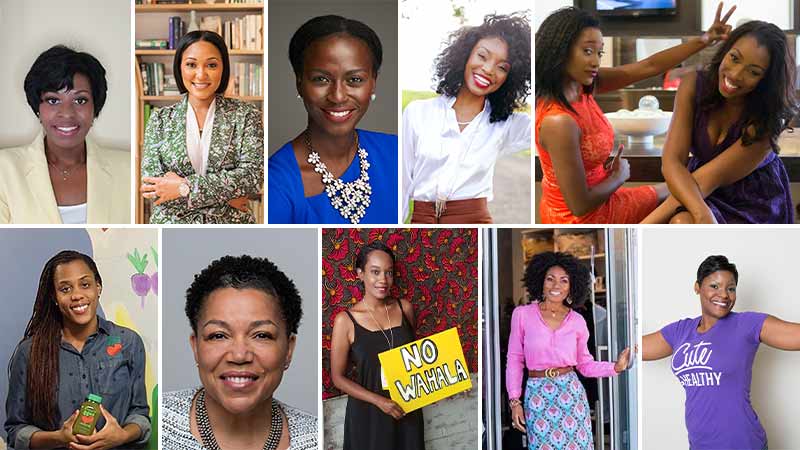 Congratulations to the Visa She's Next Grant Program winners in Washington, D.C.:
Vivica Brooks, TBG Trains
Tayiana Reed, The Wellness Apothecary
Layo George, Wolomi
LaShawn Kenley, Sun Gods
Jennifer Carroll and Jessica Swift, Sauced
Ivy Armstrong, Fight Juice
Anne Beal, AbsoluteJOI Skincare
Asmara Sium, Creative Grounds DC
Pamela Sofola, A Beautiful Closet
Charmaine Jones, Food Jonezi
Additional winners will be announced later this year in each city in the revitalization program: Atlanta, Chicago, Detroit, Los Angeles and Miami. For more information on Visa's She's Next initiative and to subscribe to become a part of the global network, visit Visa.com/ShesNext.