Black-owned businesses innovate to shrink the racial wealth gap
New Visa partners reinvent fintech, banking and media to level the playing field for underrepresented groups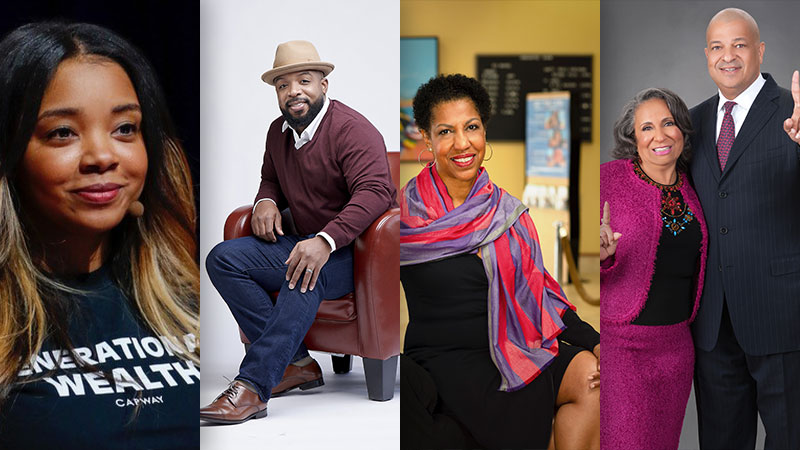 The Black community in the U.S. represents $1.4 trillion in Black consumer spending, yet the average Black American family holds less than 15 percent of the wealth of the average white American family[1]. This is due partly to the lack of representation and access to affordable financial services. As part of our longstanding commitment to narrowing this wealth gap, Visa is partnering with four businesses to meet their missions to serve underrepresented groups.
Visa prioritizes diversity and inclusion in our partnership and go-to-market strategies to ensure that underserved communities have access to digital payment solutions. In celebration of Black History Month, we are proud to announce new partnerships with CapWay, First Boulevard, OneUnited Bank and Urban One to provide financial and business services that cater to the needs of the Black community, increase financial education and help bring the benefits of digital to everyone, everywhere. Here's a closer look at how a new generation of businesses, banks and fintechs are making a difference in the financial lives of Black Americans and other underrepresented groups.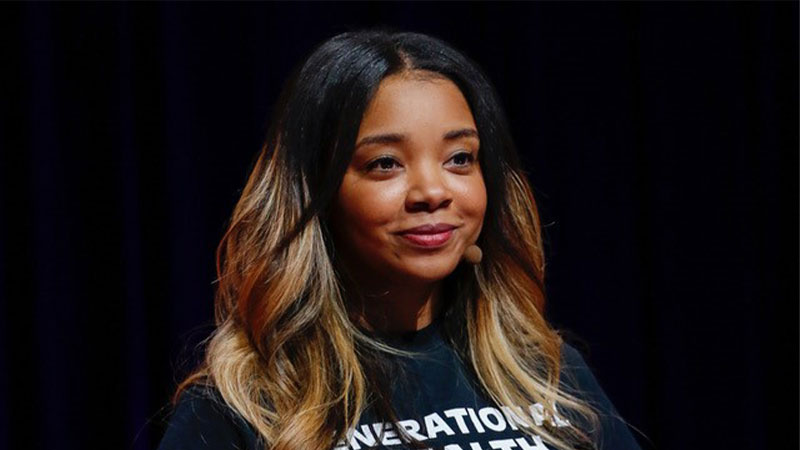 CapWay: a female-founded financial services company with a purpose
CapWay's founder Sheena Allen grew up in a small town with only one bank. Many people in her community would stash their money at home, distrustful of banks, or use alternative banking options with high fees. CapWay's mission is to restore trust and provide inclusive financial services to create access and a fair opportunity through banking, digital payments, financial education and more. As a Visa Fintech Fast Track partner, CapWay will leverage Visa's reach, capabilities and security and issue a CapWay Visa Debit card with financial benefits to support the Black community.

"The traditional financial system has played a role in the economic disadvantage of the Black community – from redlining to denial of personal and business loans to higher interest on mortgages. A change starts to happen when different people come to the table or build their own table. Representation matters a lot. As a Black founder, and also being from a banking desert, my perspective is different from many other founders who are building banking products or fintech startups. Traditional banking has historically dropped the ball on being inclusive, having great customer service and welcoming those who have been underserved, overlooked, and misunderstood financially. On the other hand, CapWay provides all of that. We are the change that I know many have been looking for and more so, what many deserve."
-       Sheena Allen, Founder & CEO, CapWay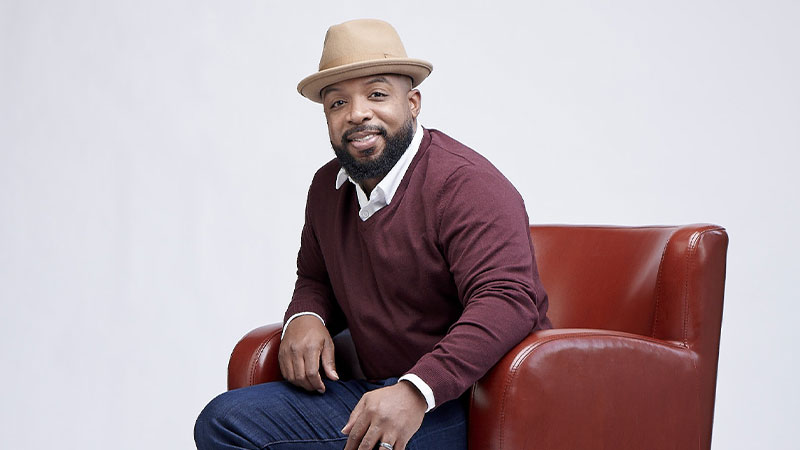 First Boulevard: a digital bank building generational wealth for Black America
First Boulevard is focused on improving the financial lives of Black Americans, increasing Black-focused spending and building automated wealth. The First Boulevard Visa Debit card offers digital-first features, including early access to wages with Early Direct Deposit, a Cash Back for Buying Black™ program, and financial education and budgeting tools to improve spending habits. A Visa Fintech Fast Track partner, First Boulevard will be first to pilot Visa's new suite of crypto APIs, which will help Visa clients access and integrate crypto features into their products.

"The wealth gap in America is at an all-time high and by 2053, the net median income of Black families in the U.S. will fall to $0. First Boulevard's mission is to help Black America reclaim its $1.4-trillion in annual economic impact. To do that, we incentivize Black America to circulate its dollars in their community by providing cash back for buying Black. By understanding our community's unique needs, we develop tools and features to passively improve Black America's financial livelihood."
-       Donald Hawkins, President & CEO, First Boulevard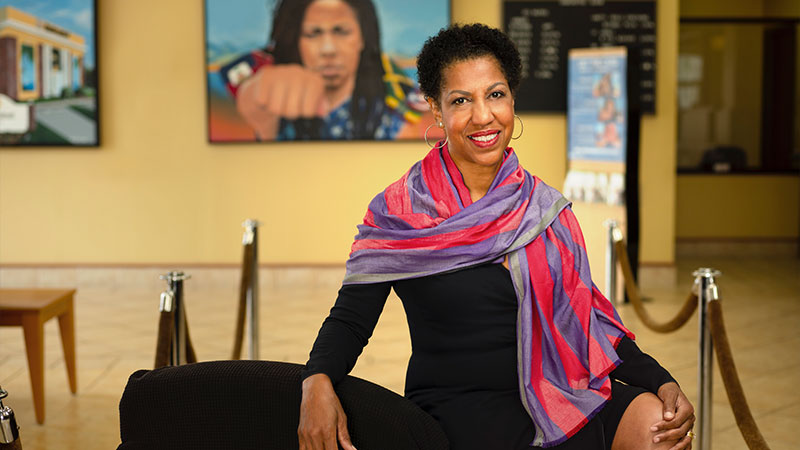 OneUnited Bank: the largest U.S. Black-owned bank
Visa and OneUnited Bank have announced the #OneTransaction campaign to uplift Black communities and help close the racial wealth gap. With the goal of helping families become more financially literate, OneUnited Bank encourages Black families to select one financial goal to accomplish in 2021 and provide educational information and support to help them achieve it. The free OneTransaction Virtual Financial Conference, co-sponsored by Visa, will be held on June 19, 2021 or Juneteenth.

"There's a massive racial wealth gap that is the result of systematic racism that started with slavery and carried through Jim Crow, redlining and lack of fair housing. We started OneUnited bank to leverage the $1.2 trillion dollars of Black buying power to support the Black community and the Black-owned businesses that keep it going. This work has helped us become the largest Black owned bank in America, committed to increasing financial literacy within our communities, providing action steps for critical transactions like life insurance, home ownership, automatic savings, investment portfolios and improved credit scores and most importantly, bridging the racial wealth gap."
-       Teri Williams, President and COO, OneUnited Bank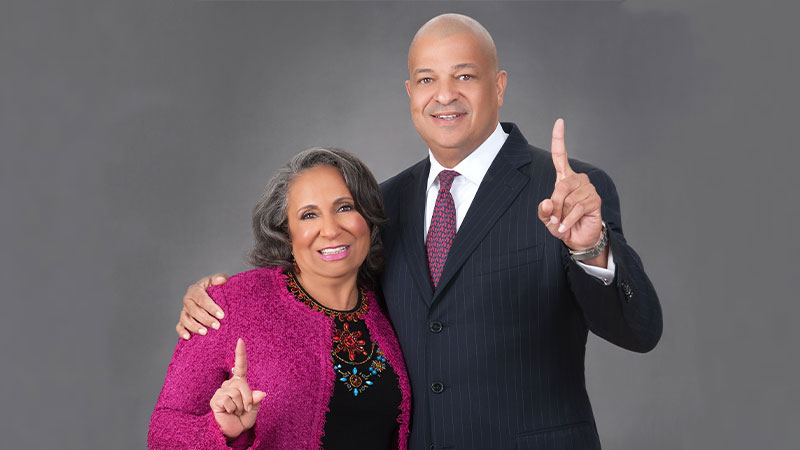 Urban One: for more than 40 years, the leading voice serving Black Americans
Urban One is the largest diversified media company in the United States that primarily targets Black American and urban consumers through its radio division, Radio One; television networks, TV One and CLEO-TV; digital platform, iOne Digital; syndication company, Reach Media; and integrated marketing company, One Solution. Reaching over 80 percent of Black America, Urban One is proudly "unapologetically in the Black people business," committed not only to reflecting, celebrating and promoting, Black stories and Black life but also to its 40-year legacy of service to the Black community.

Urban One has partnered with Visa on ONE VIP, designed with our audience and content consumers in mind, the unapologetically Black card that rewards you for one life well spent. Not a bank, the ONE VIP digital debit account circulates black dollars by supporting select black owned businesses, awarding points on qualified everyday purchases, redeems points for cash back or donates them to support Black charities. One VIP allows its users to manage their accounts digitally and "bank your way. "

"In our over 40 plus years of working within the Black community it does not matter what issue is being addressed, financial solvency is always the foundation of any resolution. With ONE VIP, we seek to address this. One of my favorite services provided by One VIP is our online financial literacy information because INFORMATION IS POWER."
-       Cathy Hughes, Founder and Chairperson, Urban One
Inclusion and diversity are core to Visa's mission to bring the benefits of digital payments to everyone, everywhere. Learn more at Visa.com.

__________
[1] FederalReserve.gov: Disparities in Wealth by Race and Ethnicity in the 2019 Survey of Consumer Finances