U.S. Federal Stimulus to again be distributed via Visa prepaid debit cards
Americans can use Economic Impact Payment (EIP) Cards to directly make purchases in-store and online, transfer funds, pay bills and more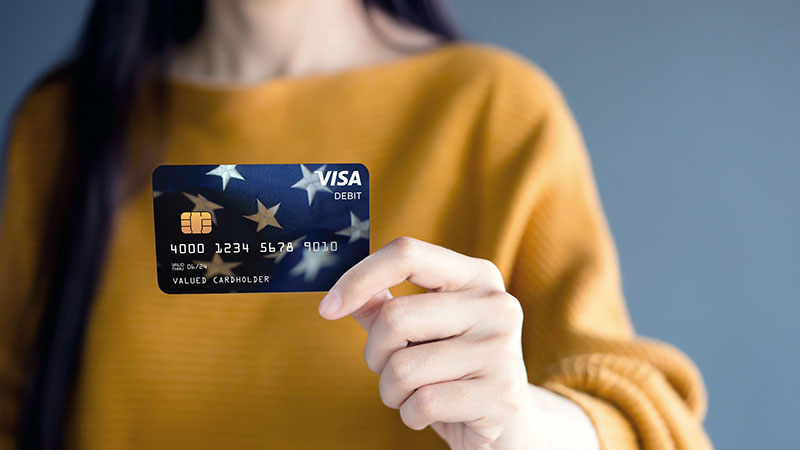 As a result of the Coronavirus Response and Relief Supplemental Appropriations Act of 2021, many individuals are receiving their Economic Impact Payment (also known as a "stimulus payment") via the Economic Impact Payment card in the mail. We are proud to be part of this effort once again with the U.S. Treasury Department, Fiserv and MetaBank to ensure Economic Impact Payments reach Americans via Money Network®[1] Visa prepaid cards, with the security and convenience of electronic payments.
Prepaid debit cards are a fast and safe way for people to receive stimulus funds, particularly if they do not have a bank account or relationship with a financial institution. These EIP Cards enable access to EIP funds and may be used at any merchant who accepts Visa Debit, whether online, in-person, or over the phone. Unlike cash or checks, these debit cards are covered by Visa's Zero Liability policy[2] (protecting cardholders from unauthorized purchases) and continuous fraud monitoring.
Consumers can also transfer funds from the cards to a bank account using their routing information or add it to a peer-to-peer payment app to send money to others. There are no fees to make purchases, transfer funds, pay bills, utilities, rent or withdraw cash at in-network ATMS or participating retailers. (Consumers should review their cardholder agreement or visit the card provider's website for a list of associated fees and in-network ATM locations). Cardholders can also check their balance any time on the card provider's website, mobile app or by calling customer service.
More questions?
Please note that Visa is not responsible for sending out your EIP Card and is not involved with the administration of the Economic Impact Payments. Visit the IRS site to check on the status of your payment.

Lastly, make sure to protect yourself from fraudsters and cybercriminals who are counting on people to let their guard down. Phishing scams attempt to trick people into handing over personal or financial information.
Visa will never call, text or email you asking for your card details or other personal information. If you experience a phishing scam of any sort that uses Visa's name, please email us at [email protected].


To read this article in Spanish, click here.
__________

[1] The Money Network name and logo are registered trademarks of Money Network Financial, LLC, a wholly owned subsidiary of Fiserv and are used with permission.
[2] Visa's Zero Liability Policy does not apply to certain commercial card and anonymous prepaid card transactions or transactions not processed by Visa. Cardholders must use care in protecting their card and notify their issuing financial institution immediately of any unauthorized use. Contact your issuer for more detail.