Business Credit Card
With purchasing convenience, cost savings, available credit, and detailed reporting, you'll have what you need to nurture your small business and help it thrive. Apply here for your business credit card and then press filter to find one.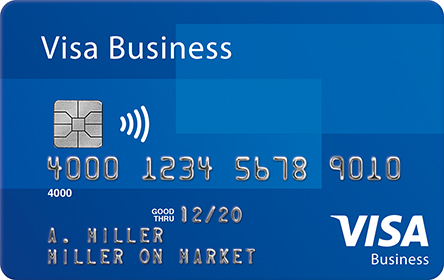 Features
Enjoy purchasing convenience at millions of locations worldwide both in store and online, even pay bills
Separate personal and business expenses
Manage your money with accurate, easy-to-use tracking tools
Save on business products and services at select merchants with Visa discounts for cardholders**
Improve your cash flow - ask your bank or credit union how you can get a Visa Business Credit Card
Business Debit Card
Your small business wins when you save time and money with Visa Business debit. It offers quick and easy purchasing everywhere that Visa cards are accepted. Save on business products and services at select merchants with Visa discounts for cardholders.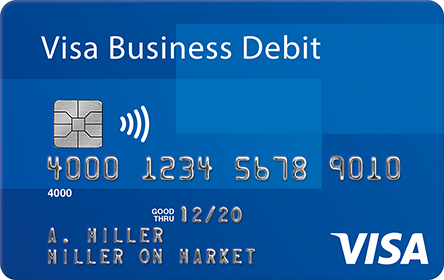 Features
Quick and easy purchasing
Visa Business Debit is welcome everywhere Visa credit cards are accepted but draws from your checking account funds
Make unlimited deposits at most of your issuing financial institution's ATM locations
Save on business products and services at select merchants with Visa discounts for cardholders**
Signature Business Card
With a Visa Signature Business card in hand, it's no longer business as usual. You'll enjoy exclusive savings, easy-to-use expense tracking tools, and perks great for your everyday business purchases. All this, plus access to entertainment and events, travel offers and upgrades, and 24/7 concierge services. Explore the full list of unique benefits and perks that come with your Visa Signature Business card here.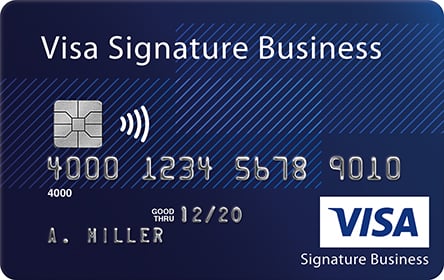 Features
Get down to business with the card that gives you more control, more protection, and more rewards
Business Payroll Card
Simplify your payroll and give your employees a valuable benefit.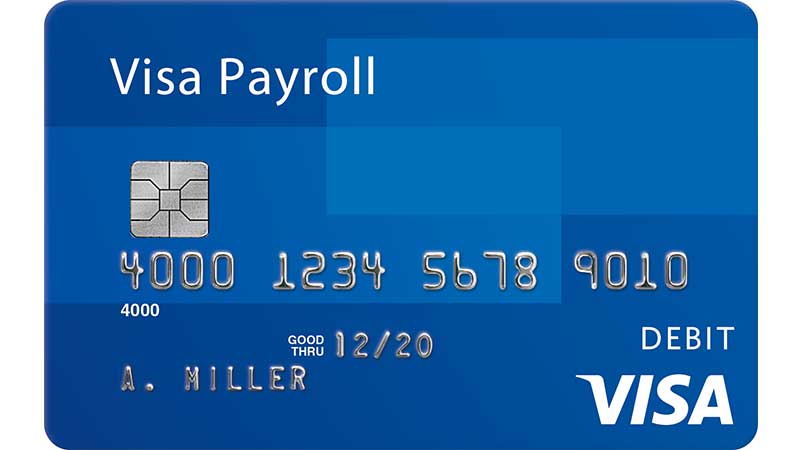 Features
Reduce payroll-processing costs by eliminating check printing and processing
Streamline payroll operations with efficient and secure electronic payments
Give employees a convenient way to get paid, make purchases, pay bills and manage their finances
Compare Card Benefits
Certain restrictions, limitations and exclusions apply and benefit configuration may vary. Please refer to your Guide to Benefits or contact your issuer for full program terms and conditions, and to confirm specific coverage levels.
Compare Visa Business benefits. Column 1: Benefits, Column 2: Business credit, Column 3: Business Debit, Column 4: Signature business

| Benefits | Business Credit | Business Debit | Signature Business |
| --- | --- | --- | --- |
| | | | |
| | | | |
| | | | |
| | | | |
| | | | |
| | | | |
| | | | |
| | | | |
| | | | |
| | | | |
| | | | |
| | | | |
| | | | |
*Certain restrictions, limitations, and exclusions apply. In order for coverage to apply you must use your covered Visa card to secure transactions. Please call your Issuer directly to verify the specific benefits included with your Visa card.

** This benefit is not available with all cards. Please check with your issuer to confirm whether it is available with your Visa card.