50M SMBs is only the beginning
In three years, Visa digitally enabled 67 million SMBs.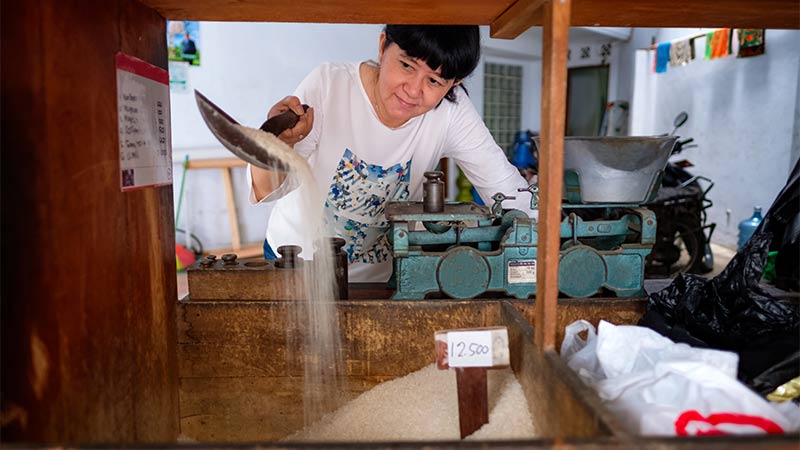 This week, Visa announced that we helped digitally enable nearly 67 million SMBs (small and medium-sized businesses), far surpassing our goal of 50 million SMBs by 2023 that we set in 2020. It's a noteworthy milestone — one of which we're incredibly proud — but it's closer to a beginning than an end.
Many small businesses around the world still operate primarily in cash, preventing them from increasing operational efficiency, security, and gaining access to a larger pool of customers that digital payments can power. And many consumers are still left out of the digital economy entirely.
But we're actively working to change that all over the world.
Investing in the future of digital payments
Last year, Visa pledged $270 million over five years to expand financial inclusion and digital infrastructure in Central America, working to bring millions of businesses and individuals into what is increasingly a digital-first global economy. 
We also pledged to invest $1 billion by 2027 to accelerate the digital transformation in Africa, focused on strengthening the payments ecosystem and supporting the digitization of economies.
And this week, at the APEC CEO Summit in San Francisco, the Visa Foundation pledged another $100 million over five years to support underserved and women-led SMBs across APEC economies. Visa unveiled SMB accelerator initiatives in the U.S. and more than 15 developing economies. 
All of these efforts together show Visa's continued commitment to expanding equitable access and extending digitization for SMBs globally, so that payments can truly be a catalyst for growth. 
Payments-driven growth
Digital payments as a growth engine for SMBs is more than just a nice idea. Digital enablement products and services, particularly those that make cross-border e-commerce possible and let SMBs expand not only beyond their neighborhoods but beyond their national borders, are already acting as key growth drivers for many SMBs, particularly in APEC economies. 
According to a Visa Economic Empowerment Institute survey of more than 5,000 SMBs across nine APEC economies over the summer, the reported use of digital payments has grown by 54 percent since 2020, and the use of online marketplaces has grown by more than half. 
SMBs in APEC are looking to expand, too. More than 85 percent of survey respondents said that digital payment acceptance was key to future business, particularly exporting. With digital payments, even one- or two-person businesses can become multi-national, growing customer bases far beyond what's possible in-person.
Digital payments are a net positive
Ultimately, we believe digital payments can be instrumental in expanding access to the digital economy for consumers and businesses everywhere. By investing in payments infrastructure and initiatives that support underserved and women-led SMBs, and by making it easier for small businesses to accept digital payments and reap the benefits that come with that, Visa is helping to lay the foundation for future growth and a more inclusive digital economy. 
Visa's purpose is to uplift everyone, everywhere by being the best way to pay and be paid. As a company that aims to lead with purpose, we remain steadfast in our commitment to growing a business that leaves a lasting and positive impact on economies around the world.