Gen AI in payments: What FIs need to know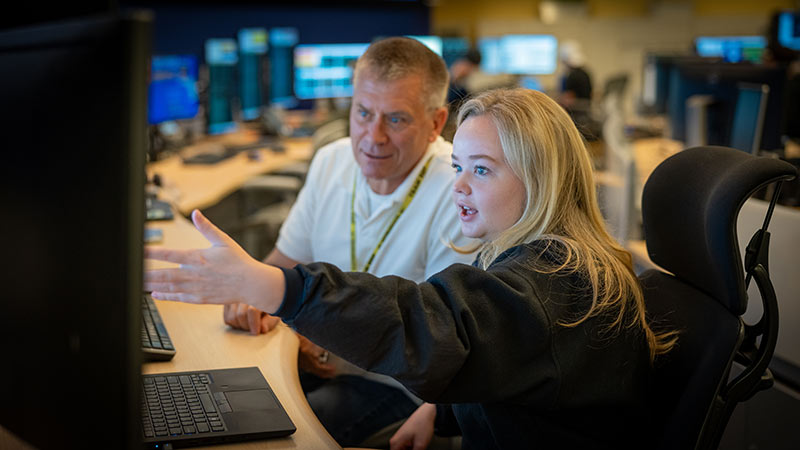 Generative AI has the potential to revolutionize business. Early adopters in healthcare, manufacturing, transportation, and big tech are all exploring the ways Gen AI can make business more efficient, improve their services and transform their growth.
Financial institutions (FIs) specifically can leverage Gen AI to acquire new customers and improve customer engagement and satisfaction. Here are six things FIs need to know to get the most out of implementing Gen AI:
1. Have a good business case.
Consider your business goals. What AI use case best aligns with a business objective, such as improving digital acquisition, enhancing loyalty or streamlining operations? Applied strategically, Gen AI could become a powerful tool for your business.
2. Start with a strong foundation.
Paying careful attention to three areas – infrastructure, governance and transparency – is critical. Gen AI models are trained on data, and the quality of that data can directly impact the quality of the outcomes. Be sure technical infrastructure is supported with the right human capital to provide the right oversight to AI. Make sure the systems and processes used to collect, store and manage data are strong,  and there is a way to trace the flow of data to help ensure that models are accountable.
3. Encourage innovation.
Give employees a safe space to familiarize themselves with the technology so they can better understand what it is and how it works as well as its limitations and potential.
4. Tackle ethical concerns.
Educate employees and customers on when, where and how AI can be used. Develop guidelines and policies that help ensure fairness, transparency and accountability.
5. Invest in talent and expertise.
Invest in formal training for your staff, recruit more people with proven data science expertise and enlist outside suppliers who can help.
6. Collaborate with external partners.
Tap into the growing number of generative AI specialists, who can offer FIs innovative solutions and services. Seek partners who prioritize data integrity and data privacy, and understand the performance, operational and organizational issues facing FIs today. Visa Consulting and Analytics, for instance, offers an AI Advisory Practice, leveraging a network of more than 1,000 consultants, data scientists and industry experts across six continents to help clients understand the AI landscape and get the most out of generative AI.
Generative AI has the potential to transform financial services across many functions, including software development, customer service, and sales and marketing.
In 1993, Visa became the first network to deploy AI-based technology to manage risk and mitigate fraud, pioneering the use of AI models in payments. Over the last 10 years, Visa has spent more than $3 billion on AI and data infrastructure to enable safer, smarter money movement and to proactively identify and prevent fraud. Using Gen AI responsibly can usher in an era of payments that looks more inclusive, more innovative and a whole lot simpler.
---
For more of what financial institutions need to know about generative AI and how VCA can help clients on their AI journey, read Generative AI in Payments.
---