Ask a fintech founder: Ricardo Josua, Pismo
On financial services for the underserved and the highs and lows of entrepreneurship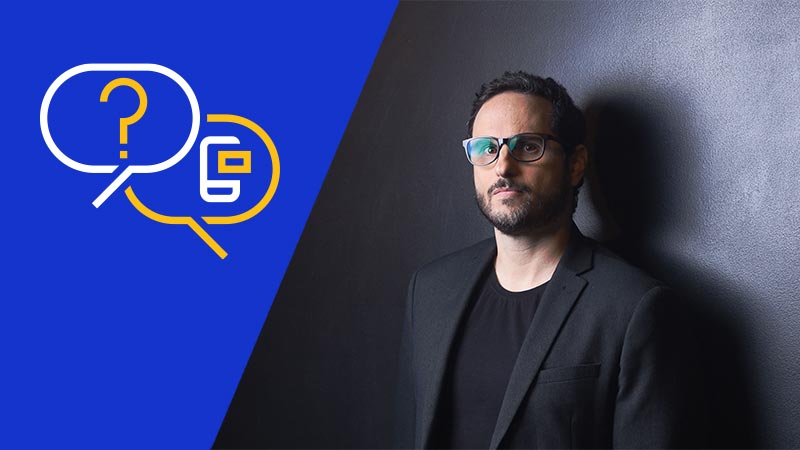 "The one thing that we keep relearning as entrepreneurs—and this is not my first company—is that you have to take your time," said Ricardo Josua, CEO and cofounder of Pismo.  
Headquartered in São Paulo, Brazil, Pismo is a fully cloud-native API and processing platform that helps banks, marketplaces and fintechs build and launch quickly and cost-effectively. And while the rise of fintech has powered a surge of innovation over the last decade, it hasn't happened overnight.
"Some things cannot be rushed, and it's very hard to be zen about anything when you're running a company," said Josua. "People talk about discipline, or resiliency, but I think it has a lot to do with knowing that most things that are worthwhile take time to mature. Most of the fruits that we are now harvesting were seeded years ago."
Here, Josua shares some of the highs and lows of entrepreneurship and his vision for Pismo.
What is your Pismo elevator pitch?
Josua: We are the next generation of processing platforms for financial services.
What's one word that describes your life as an entrepreneur?
Josua: It's a rollercoaster. It's a cliché, but I think it's the truest cliché there is. It's very high highs and very low lows and it changes very fast.
What has been a recent high, high for you?
Josua: We are growing in many markets and even today I heard a prospect say, "I would really love to work with you guys. I have a proposal here... How can I make it so you guys get this business?" This is the validation. . Being not only a reference service, but a service that is an aspirational service in this industry is something that if you told my younger self 10 or 15 years ago, I would laugh at the notion. We've seen now that paying very careful attention to our clients can make a huge difference.
What differentiates Pismo from other processing platforms?
Josua: One of the main differences is the technology, which is the most visible part. We are one of the few truly cloud-native solutions. We came from this principal view where products and services that are considered separate entities within companies and financial services companies – card issuing, account management, banking, direct payments, account to account transfers – are currently offered through a suite of different providers. We believe that they are one and the same. Now something that was counterculture when we started in 2016 is fast becoming the norm. Payments and cards are more and more integrated. But we were born with that in mind and are natively prepared to handle those challenges.
How does being headquartered in Brazil shape your vision for reaching those who are traditionally underserved?
Josua: We have clients everywhere now, but starting in Brazil informed a lot of how we built Pismo because of two things. First, we had a large underbanked population, and there were a lot of innovations to reach those clients. More importantly, we have a very competitive market and a progressive and forward-thinking central bank. Instant payments are more than 30 percent of total transactions in Brazil. This is something that developed countries like the U.S. are still trying to roll out.
Do you think platforms like Pismo will help close the financial gap?
Josua: One hundred percent. Cost-effectiveness is one of the least sexy aspects of fintech, but it's one of the most important. We live in a capitalist world and there are no cost-effective ways to service low-income people. You need reliable, accessible high-tech services to do this. We saw inclusion rise in Africa through mobile payments that leapfrogged through generations. I think keeping a robust system that can handle transactions that are low cost and high efficiency is going to be key for including millions of people who are not currently serviced.
How has working with Visa helped you grow your business?
Josua: Visa is a critically important partner for us. We, among other things, are a card issuer processor. We process Visa cards in Brazil at large volumes, but we also have clients in Argentina, Australia, India and other markets as well. So we depend on Visa's success and rails to provide our services. We use the full suite of Visa products to deploy everything from card issuing to digital wallets and everything in between.
What is your idea of success for Pismo?
Josua: The ultimate goal for us on a global scale is to help shape the future of financial services. Today we have to react to some of the things that are happening, but we still do not play a very active role in defining those things. We're processing more than $200 billion a year, which gives us the first glimpses into how we can help advocate for the changes that we believe would help the ecosystem.
What keeps you up at night?
Josua: The weight of the responsibility that we have. Money permeates everybody's lives. We have more than 80 million accounts. It's a huge responsibility for us to hold the processing demands for this. So any misstep, any latency of X milliseconds, could mean someone not getting their transactions at the supermarket, not able to pay for their medicine, not being able to pay the doctors, or transfer money to purchase an apartment. It could be anything, right? And we don't want to mess up with such an integral part of our client's lives.
---
Learn more about accelerating your growth with the Visa Fintech Fast Track Program.