How one organization is helping secure identities for a million kids
Street Child United is bringing opportunity to one of the world's most vulnerable groups.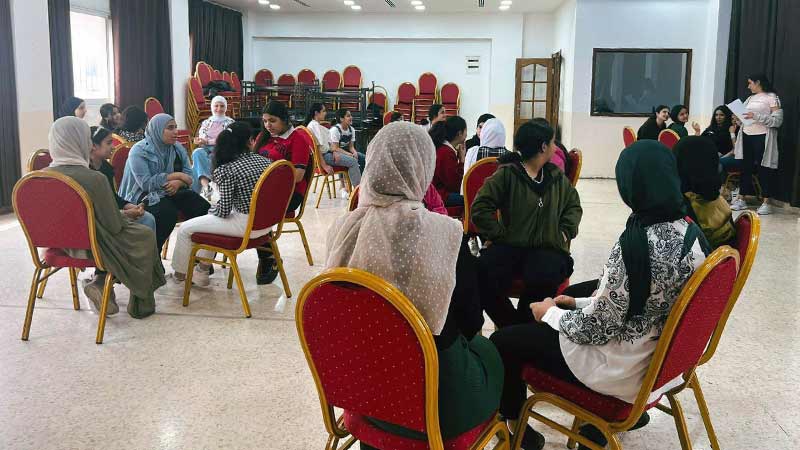 Today, 150 million children live on the street.1 According to the United Nations, street children are those under age 18 whose families are on the street or who have run away from their families and are living and working on the streets.2 They are often casualties of war, poverty, or domestic violence in any form, and they are one of the most vulnerable groups in global urban cities. But organizations around the world are giving them hope.
"We want to send a message to the world that being a street child isn't the end and you can achieve all that you've been dreaming of," said Sadock John, a former street child from Tanzania who now acts as a Young Leader for Street Child United.
Street Child United is a UK-based nonprofit that uses the power of sport to help street children around the world access resources and advocate for the protection, support and opportunities every child deserves. One such event is the Street Child World Cup, where girls and boys come together to participate in an international football tournament to champion the rights of underserved children. But support doesn't end with sports.
Working with a curriculum designed by Visa, including the award-winning Practical Money Skills program, Street Child United will be running bi-weekly financial education workshops to help street children ages 13 to 18 learn how to manage money and prepare for the future. These children, all of whom participated in the Street Child World Cup Qatar last year, come from 25 countries, Brazil, India, Sudan, and the U.S. among them.
"Street-connected children experience life with less or no guidance at all on a daily basis. With financial education provided to them, it can help them acquire the skills, keep and protect what they earn, and change their perception and understanding about money," said John.
An additional challenge for many street children is the absence of formal documentation. Many don't have a birth certificate, making it difficult or impossible to access the modern systems many of us take for granted.
The program also supports Street Child United's One Million and One campaign — a push to secure birth certificates for one million and one street children by the Street Child World Cup USA 2026. This crucial proof of identity allows kids of legal working age to secure legitimate work and open a bank account to save and secure what they've earned. Visa employees also have the opportunity to support the program by donating on Giving Tuesday each year.
"I would have really benefited from these resources when I was a young street child," said John, who now owns a clothing business. "As an aspiring business owner, all I wanted to do was learn, but these sorts of opportunities were never presented to me. I was fortunate to teach myself about money and saving but most of the kids I see don't even know where to get started and these materials will help change that."
---
Learn more about how Visa uses financial education to create a more inclusive economy.
---
1 http://www.unesco.org/new/en/social-and-human-sciences/themes/fight-against-discrimination/education-of-children-in-need/street-children/
2 https://www.ohchr.org/sites/default/files/Documents/HRBodies/HRCouncil/RegularSession/Session19/A-HRC-19-35_en.pdf