The corporate philanthropy shift
Insights into the changing landscape of corporate philanthropy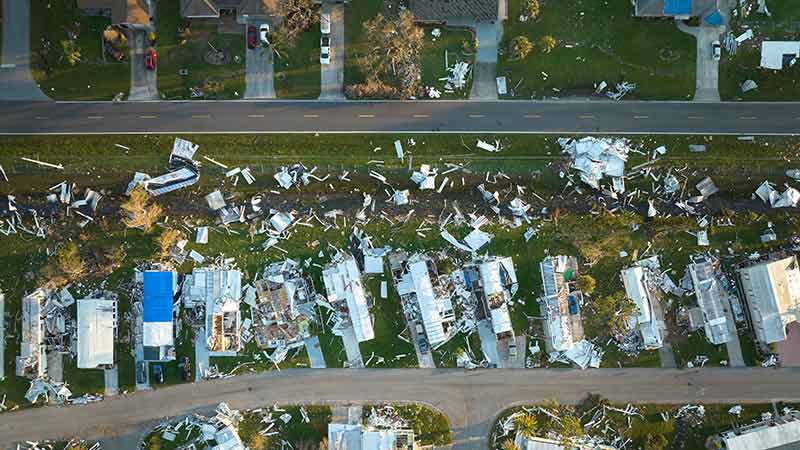 The corporate philanthropy landscape has rapidly evolved over the last few years. There has been a shift in focus — from allocating capital to collaborating with corporate leaders to find innovative solutions beyond the donation. To address some of today's most pressing issues — and with the continued acceleration of global natural disasters — now more than ever, our efforts must be inclusive, targeted, timely and strategic.
As corporate citizens, it's important that we make not only a positive impact, but a sustained impact. To do that, it's critical we stay tuned into these shifts to help shepherd in this new era of corporate giving and impact. We're doing that in a few ways, including:
1. Prioritizing long-term partnership over stop-start frameworks
The corporate world has historically centered much of its philanthropic efforts through a stop-start framework — one that turns on and off where and when societal needs have demanded it. Companies should be shifting their mindsets to embed into the communities where they live and work to actively engage and support various causes year-round, not just during times of acute need. This framework allows for deeper relationships among organizations with shared values to drive far greater impact.
At Visa, we have a longstanding partnership with the American Red Cross (ARC). For over 30 years, we have deepened our relationship through employee involvement and contributions made through Visa Foundation. This has enabled us to support the ARC through hands-on assistance with the organization's ongoing programs, special initiatives, blood drives, and relief efforts after natural disasters. 
2. Fundamentally shifting who controls capital
A World Bank study found that 58% of Africa's self-employed population was comprised of women-business owners. And even though Africa boasts one of the highest growth rates of women-run businesses in the world, women only receive 1% of funding from venture capitalists.
We are in the very beginnings of experiencing a fundamental shift in how corporate philanthropists deploy capital, investing in fund managers controlled by women to better support small businesses that are led by, run by or owned by women.
3. Engaging employees for long-term community impact
Employee involvement is critical to nurturing community relationships. While there is no one-size-fits-all solution, offering innovative, accessible and engaging ways for employees to participate throughout the year can help support a sense of belonging and contribution to company purpose. More importantly, in the new, hybrid environment, flexibility and in-person in addition to virtual options are key for active employee engagement.
Holistically, our role as corporate partners has been to listen to the evolving needs of the people we impact and support, ensuring our efforts are long lasting. Because when our communities thrive, we all thrive. I am hopeful that the corporate philanthropy shift will allow leaders to better support the development of inclusive economies and stronger communities, together.
---
Learn more about Visa Foundation.