The importance of local presence in a global marketplace
New office openings in Atlanta and Washington DC signal continued commitment to clients, diversity and inclusion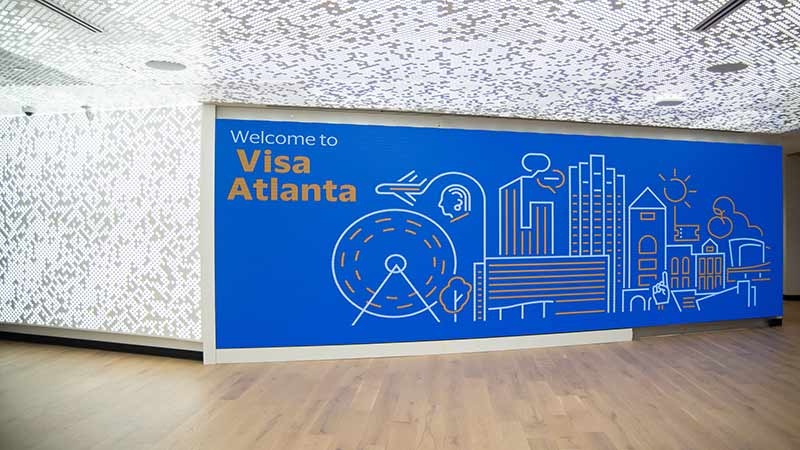 For more than 60 years, Visa, as a company has been rooted in the San Francisco Bay Area and benefitted from the region's entrepreneurial culture. We place a high value on curiosity and innovation — qualities for which the Bay Area has long been well known. 
As a global company that does business in more than 200 countries and territories, it is important to us that the makeup of our company reflect the vast diversity of the communities we serve, and having local hubs is crucial for the type of client-service that we promise to deliver. As Visa continues to grow, it becomes increasingly important that we have a strong local presence in the communities where we do meaningful business.
Atlanta, for instance, is a rising fintech hub — one that more than 70 payment processing companies already call home. For us, it's good business to move into the neighborhood where our clients have set up shop.
More than good business, our new home in Midtown Atlanta helps immensely on the recruiting front. With strong payments infrastructure comes a large network of tech talent with a payments background—and with more than a quarter of the tech workforce being Black or Latinx, Atlanta is one of the most diverse tech communities in the country. Our decision to open new space here, in particular, is emblematic of our commitment to diversity and inclusion as a business imperative, ensuring that as Visa grows, it better reflects the wide range of perspectives and backgrounds that make up the communities where we live and work. Plugging into talent pipelines around the area's HBCUs will bring to Visa varied perspectives, while also providing opportunities to develop the next generation of local experts and leaders in our industry — and the opportunity to be part of the digital future of money movement, not to mention one of the world's great places to work.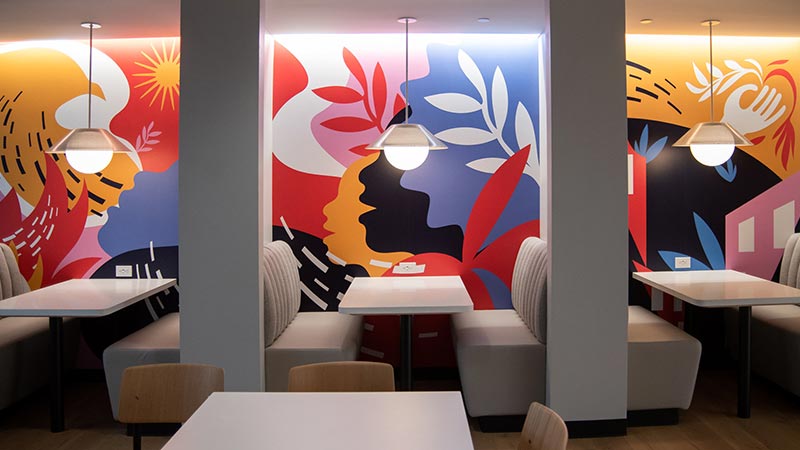 In D.C., employees from our former Arlington and D.C. offices will now gather under the same roof. With reps from some 20 different teams, from communications to data science and a range of corporate functions, our new D.C. office is a little bit of everything — a microcosm of the company itself, with a strong sense of community. We believe that the future of money is digital, and our new D.C. outfit demonstrates our commitment to the importance of public-private partnerships in making digital money work best for individuals and communities around the world.
Both of these spaces also reflect our new hybrid world of work, with areas to huddle and gather with teams and clients. Our new spaces are built around the needs of today's work and workers — purpose-built for the fluid and flexible now.
As we look down the road to a new headquarters at Mission Rock in San Francisco, Atlanta and D.C. give a glimpse of what is to come: spaces built for a time of transformation, not only in who we are and how we work, but in how businesses, consumers, and markets operate in the new digital future.
---
For more information about open roles and opportunities with Visa in Atlanta, visit: https://careers.smartrecruiters.com/Visa/atlanta-career-opportunities