One size fits us: Redefining 'community banking'
Neobank founders are creating new financial solutions that center on community needs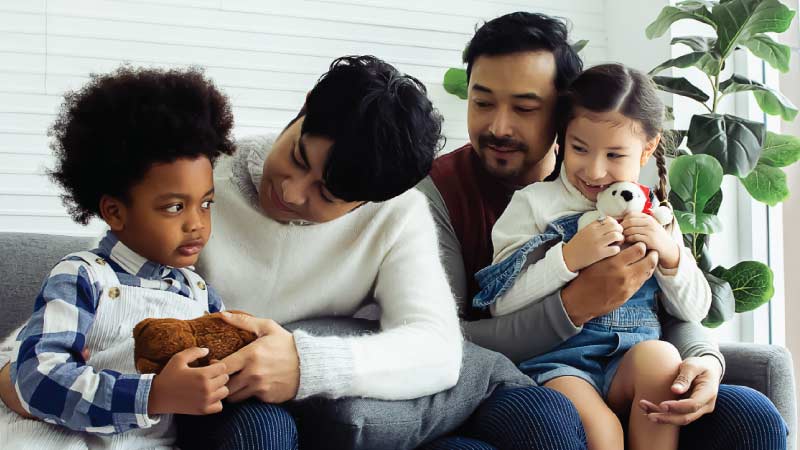 Banks historically have tailored their products and services to the needs of the majority. But a one-size-fits-all approach has left some communities underserved — including the LGBTQ+ community, Hispanic Americans and Black Americans.
These groups in particular contribute an enormous amount to the economy. Black Americans are responsible for $1.6 trillion in annual spending. Hispanic Americans had more than $2 trillion in disposable income in 2021, and the LGBTQ+ community has $3.7 trillion in purchasing power. What's more, more than half of small businesses started in the past decade are minority-owned.
These communities and others are increasingly taking hold of their financial destiny through community-driven neobanks. These providers are working to meet the unique needs of their communities with apps, software and other solutions outside the branch model of legacy banking. In the process, they're redefining what it means to be a community bank.
Three Visa partners — Daylight, Pana and CapWay — are setting a new example for what community banking can be.
Financial 'Daylight' for the LGBTQ+ community
Mortgage applications of same-sex couples are 73% more likely to be denied than those of different-sex couples, according to a 2019 study. And Daylight co-founder and chief technical officer Paul Barnes-Hoggett said the needs of the LGBTQ+ community extend beyond overcoming discrimination.
"Across the queer experience, there are a number of key events that cause our needs to be different," Barnes-Hoggett said. Young people may be cut off financially from their parents after coming out, while adults may need to save for a gender transition or to have children through surrogacy. "We want to help people by arming them with tools and knowledge they can use to have a healthy financial lifestyle."
Daylight is built around these unique needs. For instance, it allows members to use their chosen name on their bank cards, even if it differs from their legal name. Daylight also incentivizes support for the LGBTQ+ community through programs like 10% cash back on spending at queer-owned businesses and the ability to support LGBTQ+ charities with debit card purchases. Members also can seek financial advice from a team of LGBTQ+ coaches.
Pana expands access to payment solutions
More than one in eight Hispanics in the U.S. were unbanked in 2019, according to a survey by the Federal Deposit Insurance Corporation (FDIC). Language barriers and mistrust of banking systems often prevent Hispanic Americans — especially recent immigrants — from engaging fully with the financial system.
"The Latin community is about strong social connection and a communal approach to expenses and finances," says Piero Núñez-del Risco, Pana's CEO and co-founder. "We're tackling pain points that Latinos experience after coming to the U.S., including opening a bank account without a Social Security number, sending money back home, and building credit to buy a car or a home."
Pana plans to address these needs with a completely bilingual digital banking product that launches in June. It will allow customers to open an account without a Social Security number, send money to more than 80 countries for free, and allow family and friends to communicate in group chats within the app.
CapWay builds financial literacy into banking for the Black community
Nearly 14% of Black households are unbanked, according to the FDIC. Unbanked consumers are more likely to rely on costly financial tools such as payday loans and rent-to-own arrangements. That's a major reason Black Americans, who make up 13% of the U.S. population, account for 23% of payday loans.
"Growing up in Mississippi, seeing family and community underserved and going through financial struggles, I knew it was past time for a change regarding financial access and opportunities. CapWay creates change by building an inclusive economic ecosystem of financial products and services that provides a pathway to financial health," Sheena Allen, CapWay CEO and founder.
CapWay offers a low-fee mobile banking service that provides digital and physical cards, gives users early access to paychecks, and enables customers to transfer funds digitally through peer-to-peer tools. The app includes a "savings bucket" feature to help users set aside money for short- and long-term goals. To support the long-term financial health of the Black community, CapWay fosters financial literacy through a six-week Phunds Programs and a Money Room master class.
Neobanks founded by members of the communities they serve are creating new services, investing in stronger, more prosperous communities, and uplifting many in the process. These services, focused on meeting community needs, create new opportunities for individual and economic success.
---
Learn more about working with Visa in the Fintech Fast Track Program