The virtuous cycle of digital payments
Moody's study finds digital payments help stimulate GDP growth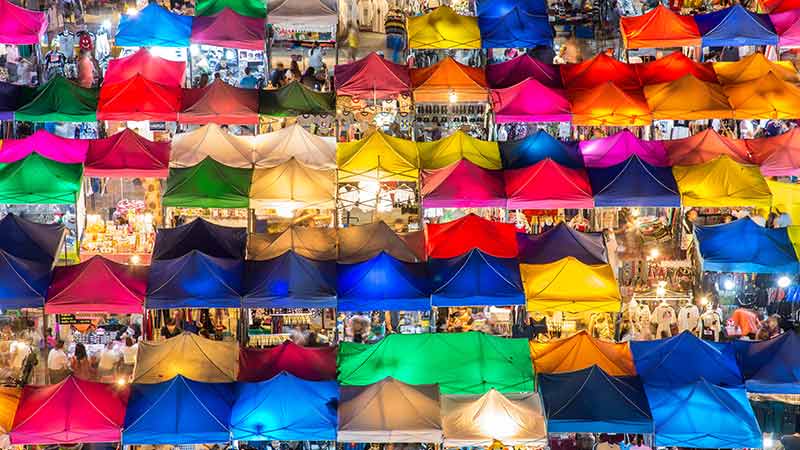 Consumers around the world are catching on to the convenience of digital payments. Today, you can order just about anything from your smartphone, from food delivery to car rides to the things you need around the house. And delivery can happen in an instant. Increased use of digital payments, including credit, debit, and prepaid cards, which facilitate mobile, online and in-store payments, leads to stronger economies, too.
"[Digital payments] just make it a lot easier for people to transact: to buy things, to invest in things, to do business," says Mark Zandi, chief economist for Moody's Analytics, comparing the benefits of digital payments to cash.
Over the past decade, Visa has commissioned Moody's to conduct studies that measure the impact of payment card usage on GDP (gross domestic product). The latest study looks at 70 countries and territories that together account for 95 percent of the world's GDP.
The study found that increased use of digital payments added $245 billion (USD) to the global GDP over the course of four years, from 2015 to 2019. "That's about the size of the Greek economy, or Peru, or New Zealand. This has been critical to the growth of the global economy," says Zandi.
In fact, Moody's found that just a 1 percent increase in card usage across those 70 countries and territories produces on average an additional $65–70B annually in consumption of goods and services, which in turn supports local business and drives overall growth. "That creates a virtuous cycle: increased spending generates production, jobs, income, and GDP, which generates more spending, and increasing use of electronic payments facilitates that virtuous cycle," says Zandi.
Digital payments create new possibilities for people to participate in the global economy too. For someone living in a remote part of the world, access to a mobile phone can be a lot easier than visiting a bank branch or ATM. "Communities and economies thrive when individuals and businesses have access to a well-functioning digital economy. That's even more important in a pandemic," he adds.
According to the recent Visa Back to Business report, which first launched following the start of the pandemic, 73 percent of small and micro businesses surveyed said that new forms of digital payments are fundamental to their growth. And more than half (59 percent) are already cashless or plan to shift to using only digital payments within the next two years. Consumers are thinking cashless, too, with 41 percent of those surveyed saying they are already cashless or plan to shift to using only digital payments within the next two years.
"Digital payments are going to be a turbocharger for growth," says Zandi. "It's very clear that people want to pay electronically. And I think that that's going to continue and going to add to the global economy's strength and resilience."
---
Learn more about the Moody's Analytics Study and the Visa Back to Business study on Visa.com.