Sharing your story helps build a more inclusive world
Manny Trillo, senior vice president at Visa, shares his experience as a Filipino American and the impact inclusion and diversity had on his life.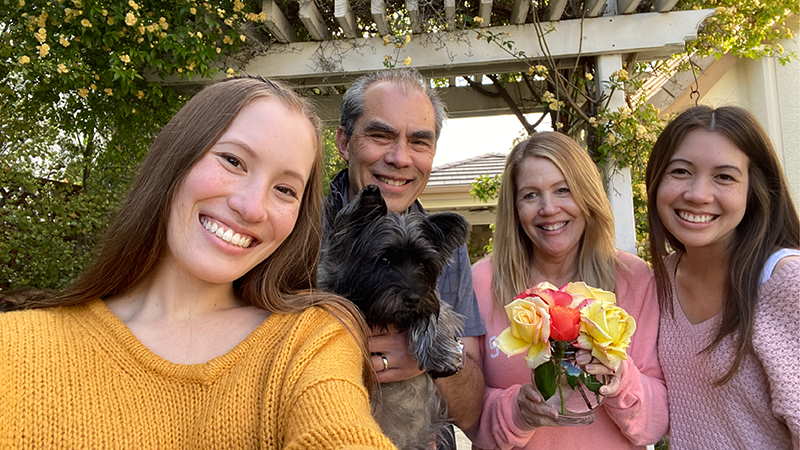 The Asian American and Pacific Islander (AAPI) community is vibrant and diverse, encompassing the beautiful differences of many cultures, languages, and experiences. However diverse we are, we continue to be threaded together through "otherness." Being othered has allowed racism to fester, leading to the most recent surge of violence against the AAPI community.
Between March 2020 – February 2021, there were 3,795 anti-Asian hate incident cases reported and about 2/3 of reported cases are by women1; many believe these statistics are grossly undercounted. As a Filipino American, I feel a combination of fear and rage that many in the AAPI community are experiencing. Against this reality, I feel called to share my unique experience as a Filipino American.
Diverse origins
I was born in Makati but left the Philippines with my family when I was ten years old in search of a better life in the U.S. And, it's been a very good life for us. We immigrated to Los Angeles, which was and continues to be a very ethnically diverse community. For that reason, I didn't feel like an outsider or foreigner. My brothers and I made friends with other Filipinos, as well as children of many other nationalities. I remember now how diverse my close circle of friends was: they included Hector from Mexico, John who was Black, Robert who was Armenian, and many other nationalities as well as religious backgrounds.
Thinking back to my childhood, it strikes me how fortunate I was that no one was "othered" in that community. None of our families questioned each other or even pointed out our different races, backgrounds, or faiths. I attended Passover Seder celebrations, Cinco de Mayo and Lunar New Year parties, along with the run-of-the-mill Easter egg hunts and watching fireworks on the 4th of July. Those early days and experiences influenced my beliefs that we all belong, that we are all equal and entitled to everything the U.S. has to offer.
Inclusive work culture
I began my journey with Visa over 30 years ago and have had the opportunity to work on many aspects of Visa's technology. Today, I am the senior vice president of the Digital and Developer Platform group, an engineering organization behind Visa's most future-oriented digital payment technologies.
Visa's mission is to enable individuals, businesses and economies to thrive. I've seen again and again how powerful a tool inclusion is in motivating teams to drive superior results – to themselves thrive as the products they produce enable financial inclusion and uplift others around the world. I stay at Visa because this mission matches my own aspirations and, as a father, the aspirations I have for my daughters: a world that sees them as women who have a right to all the same measures of fairness, justice, and equality without fear of violent attacks or discrimination.
#StopAsianHate
During this challenging time, I'm proud of Visa's response to support not only our colleagues but the broader AAPI community as well. Visa stepped up to double-match employee donations to four impactful organizations: AAPI Community Fund, Asian American Legal Defense and Education Fund, Asian Americans Advancing Justice, and Stop AAPI Hate, which made a positive impact on the ability of these organizations to serve our community. These trying times presented an immediate opportunity for allies to act and help combat anti-Asian discrimination, and I'm proud of how Visa came together on this.
My experiences of inclusion early in life – and those that followed - makes what we are experiencing now deeply personal and hurtful. I share my story during Asian American and Pacific Islander Heritage Month to add to the broader conversation and help build a greater understanding of how incredibly enriching and good it is to live in an inclusive and diverse world. Join me and share yours.
---
1 https://secureservercdn.net/104.238.69.231/a1w.90d.myftpupload.com/wp-content/uploads/2021/03/210312-Stop-AAPI-Hate-National-Report-.pdf