Cross-border data flows power small business recovery
Free flows of data and technology access help entrepreneurs rally in the era of COVID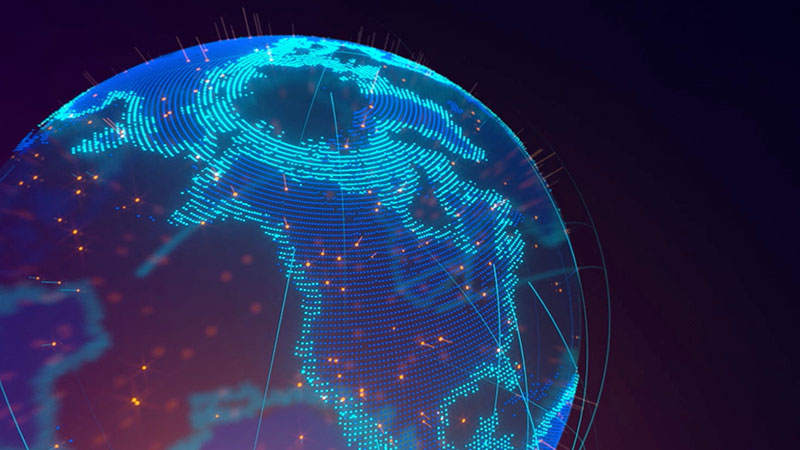 Ambassador Marantis leads Visa's engagements with governments around the world, advancing policies that foster digital payments growth. Previously, he led global policy at Square, and served as President Obama's Acting United States Trade Representative and Deputy United States Trade Representative. 
In the past, the full benefits of a globalized marketplace were only attainable for large multinational companies that were able to spread their production and sales across the world. The rise of the digital economy has changed that. Today, online marketplaces and global payment networks allow any business with access to a digital platform to export goods and services directly to consumers across the globe. This represents a massive opportunity for small and micro-size businesses (SMBs), which constitute the backbone of the global economy.
Enter Covid-19. Not just a health crisis, this economic crisis has hit small businesses especially hard. A Harvard University study estimates that more than 100,000 SMBs closed just from March to April of this year, and those without a digital presence — nearly 40 percent — are struggling to survive. A full economic recovery from the current pandemic must be an inclusive recovery. That's why Visa is working to digitally enable 50 million small business owners, and the Visa Foundation has committed over $200 million to support SMBs, with a focus on women-owned businesses. Visa also supports women entrepreneurs through our partnership with IFundWomen, awarding $10,000 grants and personal coaching to women-owned small businesses in the U.S, with 25 grants going to Black entrepreneurs. We are currently expanding the partnership's geographic reach, starting with India.
However, there is a hidden trend at play that will make it exceptionally difficult for small businesses to withstand the pandemic's toll — data flow restrictions. Some governments grappling with data security and privacy issues are limiting the flow of data across borders. But these governments are only undermining their own recovery. Restrictions on data flows cut off access to the very tools small businesses need to get back on their feet. Meanwhile, open markets and free flows of data enable small businesses to thrive, especially as they broaden their digital scope, a critical step in weathering the pandemic storm.
As President Obama's deputy trade representative, I witnessed firsthand the benefits of the digital transformations that data flows enable. I visited small businesses from Swaziland to Liberia, listened to their needs, and helped them plug into global trade to expand their businesses and grow their profits. I saw what access to global markets could do for women entrepreneurs, who could direct profits toward their child's education and support their communities. Global trade — especially digital trade, enabled by data — is a powerful thing for the local entrepreneur.
Global data, local impact
The world can have free data flows and responsible treatment of data. In fact, at Visa, we know the two come hand-in-hand. We use data flows to help maintain security across the payments ecosystem. In our last fiscal year, more than 138 billion payment transactions ran on Visa's network. We kept fraud rates at less than one-tenth of one percent of those volumes. These are historic lows, thanks to some of the most sophisticated fraud-fighting technologies that depend on responsible access to our centrally-protected global data sets.  
These global data sets are powerful. Data on its own has limited value; it's data flows that create insights that benefit citizens and economies around the globe. They allow us to use AI and machine learning to continually improve our fraud detection services. In the span of just one year, one of Visa's AI-based technologies allowed us to prevent $25 billion in fraud — thanks largely to robust data flows.
Visa's global network allows us to provide the same state-of-the-art connectivity and security for a micro business in Cote d'Ivoire as it does for a multi-national bank in New York. That's the beauty of a global network. But regulation that suppresses data analysis or visibility into real time transactions actually makes it harder for us to keep the payments ecosystem safe and secure. And for Visa, leveraging free data flows responsibly means going beyond just securing the data — it also means adhering to robust principles that guide our responsible use of data.
That's why we at Visa are invested in supporting forward-looking trade agreements that protect free flows of data while respecting domestic privacy policies, even when citizens' data is transferred to another country (the Australia-Singapore Digital Economy Agreement is a great example). And, in partnership with WEF, Visa recently published a report with recommendations for advancing digital trade. Personally, I recently participated in several conversations highlighting Visa's views on this important issue.
Visa for digital equity
Between our support for digital trade and our investments in digitally enabling small businesses, Visa is committed to achieving digital equity and inclusion. That's because an inclusive COVID recovery depends on digital equity. According to a recent Visa-commissioned survey by Morning Consult, 88 percent of international respondents believe that equal access to technology is very important for supporting economic recovery from the pandemic. For small businesses, we've seen that those that are digitally enabled are able to weather this downturn more easily than those that are left out. Digital equity is critical for leveling the playing field.
Visa's global initiatives, which include supporting fintechs that drive innovation in small business recovery, ultimately reflect a core truth: that our shared prosperity depends on staying connected, keeping our borders open to trade, and expanding digital access. That's how we help individuals, businesses, and economies to thrive.