Community-focused fintechs connect the unbanked
Visa announces latest Inclusive Fintech 50 winners: fast-moving startups serving developing markets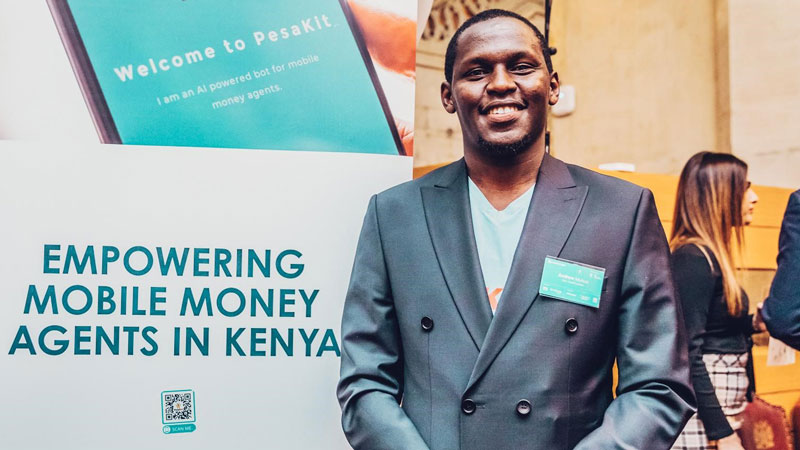 The world is moving at the speed of tech. But the pandemic's economic toll could leave many lagging further behind than ever before. According to The World Bank, efforts to contain COVID-19 in emerging and developing economies, including low-income economies with limited healthcare, could result in deeper and longer recessions. Affordable access to secure and digital financial services could make a profound impact on individuals trying to put food on the table or get the medicines they need right now.
That's one reason why fintechs around the world are innovating on how to bring the unbanked and marginalized communities into the new digital economy and Visa is taking note. Inclusive Fintech 50 is a competition co-designed and funded by Visa to make early-stage fintechs more visible to investors and others who can help them scale and reach more underserved people. Here's a look at two of this year's 50 winners.
Healthcare within reach
"It's people with the lowest incomes who will be most impacted by this pandemic, with both the damaging economic consequences as well as the health crisis, especially as many normal health services are cut to increase government capacity to cope with COVID" says Edward Booty, CEO of reach52, one of this year's Inclusive Fintech 50 winners and an emerging fintech focused on delivering healthcare for the 52 percent of the world who can't access it.
"We moved quickly to adapt our services to respond, expanding our insurance offering into many more communities to protect more families in rural regions across South and Southeast Asia," adds Booty. That meant using technology in new ways to maintain existing services but also launch completely digital health services like teledoctor services and chatbots to help residents who couldn't physically access healthcare services.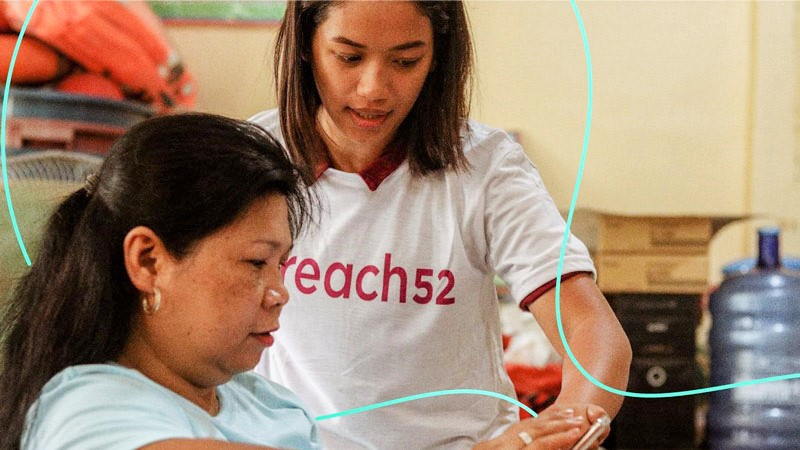 "The issue of health access is complex, but financial barriers play a large role in markets where more than half of health spending comes out of pocket. Contributing to this challenge is the significant number of people who are unbanked. In the Philippines, it's almost three-quarter of the entire population," adds Booty.

Instead, Singapore-based reach52 uses its platform to provide micro-insurance plans directly to rural consumers in South and Southeast Asia. To expand its reach to more consumers in these communities, many of whom do not own a digital device, reach52 designed its applications to be used by its network of healthcare workers and reach52-employed field agents, to build an online-to-offline bridge that promotes better, equitable access to health and finacial projection services.

"We operate in communities that are over an hour away from health and financial services facilities and with family incomes of USD$2 to $8 per day," says Booty. Through its marketplace technology and networks of marketplace area managers, individuals can access healthcare information and screenings, order prescription and over-the-counter (OTC) medicines,  diagnostic products, and micro life and health insurance; removing barriers of availability, affordability and distance.
"This pandemic has really illustrated the precarious interdependence of population health and the importance of health equity," says Booty, who continues to be hyper-focused on supporting health access that will help lower out of pocket costs for 300 million people. "As a society, we're learning that we can't expect to be healthy unless everyone has access and is provided for. I have hope that we'll continue to carry that lesson forward in a post-COVID world."
Expanding mobile
For every 100,000 people in Kenya, there are 9.2 ATMs and only five bank branches, which is why mobile money agents (more than 535 in comparison) are widely popular in the area. "Mobile money agent networks are trusted and ubiquitous financial access points in many developing nations," says PesaKit CEO and Founder Andrew Mutua.
Kenya-based PesaKit offers affordable e-float loans to mobile money agents. As an active M-pesa user, Mutua experienced first-hand the frustrations of being unable to withdraw money due to his agent's lack of float. "There were many instances where I was left in the lurch, unable to complete transactions, sometime during emergencies," he says. Mutua launched PesaKit to innovate for mobile money agents by focusing on the liquidity side of mobile money transactions. "With every agent we serve, we are ensuring financial services are in turn reaching the last mile underserved populations across East Africa," says Mutua.
PesaKit is another Inclusive Fintech 50 winner and recipient of a $25,000 prize. Mutua says he plans to use the prize money toward deploying and piloting the company's new lending algorithms. PesaKit uses cutting-edge technology, including artificial intelligence, to facilitate accuracy and consistency in delivering digital and financial services to improve the financial health of the underserved across Africa.
"Technology is our best friend, especially in this new normal," he says. "It fills me with great pride when I see PesaKit being appreciated and recognized for its mission to bring financial access to the last mile. But, I have to say, watching my team members working remotely these several months, learning newer ways to communicate, to meet deadlines and determinedly working hard on our product is something that gives me great joy."
Inclusive Fintech 50 is one part of a broader Visa strategy to support fintechs' growth and development globally that also includes Visa's global Fast Track program, which helps nimble startups to more easily leverage the reach, capabilities, and security of VisaNet, Visa's global payment network; thereby helping them scale more quickly.
We are proud to announce this year's class of Inclusive Fintech 50, who are bringing affordable, accessible solutions to marginalized communities around the world.
Check out the complete list of the 50 winners of the 2020 Inclusive Fintech 50.