Forrester Consulting: Managing risk in the age of digital transformation
Visa commissioned study of security and risk leaders globally, exploring digital trends transforming financial services and the evolution of risk strategies.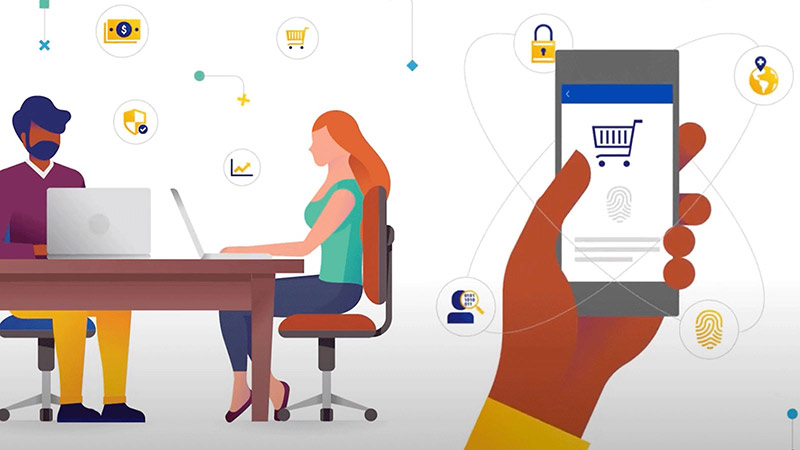 Three Takeaways for Managing Risk and Digital Transformation During a Pandemic 
For months, the world watched as country after country tackled the challenge posed by the coronavirus in hopes of preventing widespread infections and saving lives. In most cities, businesses closed as a precaution and those with a digital footprint to serve consumers remotely fared better than those without. 
We've learned, though, that simply having a digital footprint does not ensure smooth and secure commerce. 
Only true digital transformation, with a holistic approach to risk management, will enable businesses to serve customers online through efficiency, personalization, insight and safe transactions. 
A study conducted by Forrester Consulting, commissioned by Visa, surveyed 577 security and risk leaders from companies across Africa, Asia Pacific, Europe, Latin America, the Middle East, and North America to explore the digital trends that are transforming the financial services market. It found that, "Proper risk management, as a part of digital transformation, can bolster business outcomes, such as increased customer trust and better business planning and decision making." 
Forrester Consulting found most companies see moderate to high levels of risk in adopting digital transformation initiatives. The risks posed in the digital world can be asymmetrical compared to traditional forms of offline risks.
Most respondents felt unprepared to address risk concerns brought on by digital transformation efforts, with only 1 in 3 feeling prepared on average. The challenge cited was risk identification and mitigation. 
However, there is good news. Companies plan to prioritize investment in risk management to support digital transformation initiatives. Nearly 80 percent of decision makers said risk management will be a growing focus over the next two years to help mitigate risk, build customer loyalty and improve business process efficiency and decision making. 
Here are three recommendations from the study for managing risk and digital transformation to help you get started. 
Identify and prioritize key digital transformation initiatives and the necessary risk management capabilities for each
Determine what changes are most important to your company and be aware of the risk considerations. You cannot eliminate risk, but you can prepare for it with careful planning. Retrofitting risk protection after the fact will slow down your digital transformation and even impact your customer experience. Approach digital transformation in manageable phases to ensure you can apply the proper risk protections at each step.
Recognize that change is constant and stay ahead of emerging risks
Risk management is not static; it is constantly changing in response to market dynamics. Firms should not only manage present risks but also plan for risks that are on the horizon. Leverage data from risk management systems to inform and improve ongoing business and technology decisions.
Bring risk functions to the technology and business decision-making tables
Risk management is more than a menagerie of technologies; it is a strategy to protect your greatest assets. Investing in technology can help automate and streamline risk and compliance, but it will not compensate for a lack of process. Start with a risk management strategy that aligns with strategic business goals, then select technologies to enable them. 
Holistic risk management must be integrated as part of the early stages of the digital transformation process. However, this may not be the case since the pandemic could have forced some businesses to accelerate their digital transformation. Ultimately, what is important is that holistic risk management is part of the equation, regardless of when it is added because it delivers real business benefits to companies regardless of size or industry.