How Inclusive Fintech 50 helped one woman's small business grow
Competition offers cash prizes, exposure to investors and more for startups serving the underserved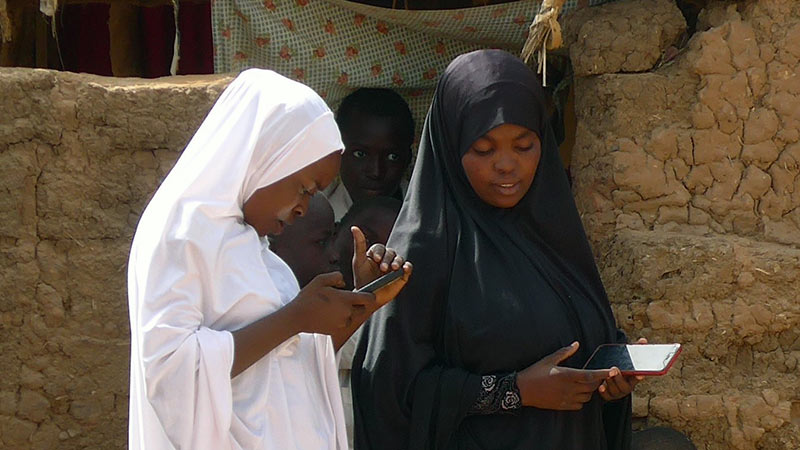 Calling all socially-minded fintechs: apply for the Inclusive Fintech 50 (IF50) initiative today. Now in its second year, the program selects and promotes a new cohort of high-potential fintech startups to help connect three billion underserved people globally to innovative, trusted financial products that can empower and improve their lives.
While fintechs can improve the efficiency and affordability of critical financial services by expanding access to vulnerable populations; early-stage fintechs often face difficulties in accessing capital and knowledge resources that can help position their businesses for growth, particularly in light of COVID-19.
The initiative aims to make early-stage fintechs more visible to investors and others who can help them scale and reach more underserved people. As a founding partner along with the Metlife Foundation, Visa's support of IF50 is also aligned with our commitment to providing micro and small businesses with the tools they need to grow, as well as our responsibility to advance financial inclusion. Early-stage fintechs can apply by going to the Inclusive Fintech 50 (IF50) web site between June 15 and July 10.
Fintechs selected to be part of this year's initiative will benefit from increased visibility, with the opportunity to connect with peers and position themselves for investment through connections to investors. Two of the selected fintechs will also receive cash prizes of $25,000 based on the judging panel's assessment of their contributions to the financial resilience — or the ability to withstand and recover from shocks — of low-income households and micro-, small- and medium-enterprises (MSMEs).
The Inclusive Fintech 50 team spoke with 2019 inaugural cohort member Sofie Blakstad, CEO and Founder of hiveonline, about how her company has grown in the last year and how it helps underbanked small business owners in developing nations, largely across sub-Saharan Africa. hiveonline is based in Denmark and Sweden and helps small businesses grow by giving them opportunities to increase their market and improve their access to financial services, while building a fact-based reputation to show to customers, partners and investors that they can be trusted.
Why is your firm targeting an underserved market? What is the opportunity?
Small businesses provide more than 50 percent of the world's workforce and GDP, and yet they access less than two percent of the financial support available to big businesses and multinationals through capital markets. Fundamentally, this isn't fair. With new business models and technologies, there is the opportunity to fix this problem and at hiveonline, we want to lead that change by giving communities access to credit and markets to help them grow and thrive. There are 24.1 million small businesses in Europe and 100 million in Africa — all are facing similar challenges. Resolving the challenges for SMEs creates a USD $75 billion market opportunity.
How has hiveonline grown in the last year? Have you seen an increase to access to capital or investments?
We have had at least one large client approach us thanks to the recognition from Inclusive Fintech 50, and we have gone from working on a single project to three, with many others in development.
Has hiveonline been able to reach more underserved communities? If so, how?
We are now expanding into Mozambique and have additional projects in development in Kenya and other countries.
Have you been able to provide new kinds of services to your consumers and partners? If so, what are they?
hiveoline is building beyond savings groups to support communities of farmers, fishers, and their commercial ecosystems. But our focus remains on the most vulnerable, rural communities in sub-Saharan Africa.
Have you seen a demand for your services grow during the COVID-19 pandemic?
There has been an increased need for digital solutions so that people can transact without using physical cash, but there is also an increased need for community finance, to help the most vulnerable weather the current economic crisis. We can also help by routing government and NGO funding to these communities. We think the crisis has accelerated the move to the distributed economy by at least two years.
How do you think hiveonline's work will change to help communities recover?
We are likely to start introducing alternative financial products such as natural capital-based currencies sooner, because of the crisis. Many of our existing structures, such as aggregated risk, distribution of government aid and structured lending which incentivizes sustainable behavior, are even more relevant now. So, we will be accelerating the delivery of these features to our communities in East Africa.
How has being part of Inclusive Fintech 50 helped you in the last year?
Being part of Inclusive Fintech 50 has been great for validating our focus and goals — it helps people understand we can do tech, money and impact — in one breath!
What is your advice for similar start-ups looking to bring innovation to financially underserved communities?
It is a relatively new field and we are still seeing businesses in this area struggle to find a business model and funding, because they don't fit the traditional "fintech" or "social enterprise" buckets. My main advice is to find a business model that will sustain the business without external investment, especially if, like us, you're helping the poorest communities, because the chances of attracting investment are fairly low. It is important to communicate if you are going to be profitable because many investors assume you are a not-for-profit. I have seen an improvement over the last two years and the investment landscape is definitely maturing.
Is there anything else you would like to share?
It is not easy running an impact fintech because you are breaking new ground and working with organizations and customers who aren't familiar with technology. But there is an enormous need, which means both a market opportunity and a huge opportunity to change people's lives for the better. In the current crisis, that need just got bigger as more people are looking for digital solutions, while the most vulnerable people will be most impacted as their access to financial services is even more restricted.
That vacuum will be filled either by opportunistic profiteering from unscrupulous businesses, or by services which will help them build more financial resilience and sustainable businesses. We need to make sure it is the latter, so keep at it!
____________________
In 2019, Inclusive Fintech 50 attracted eligible applications from 400 fintechs based in 72 countries and with a combined customer base of nearly 70 million people. Applicants collectively raised over $800 million.
Applications for Inclusive Fintech 50 will be accepted in English, Spanish, and French between now and July 10. Fintechs selected for the 2020 cohort will be announced in October. Visit the Inclusive Fintech 50 (IF50) web site for more information.