Millions of hourly workers get paid faster due to Visa and partner support
Visa partners with DailyPay, FlexWage, Instant Financial, PayActiv, and ZayZoon to help workers get fast, secure access to funds digitally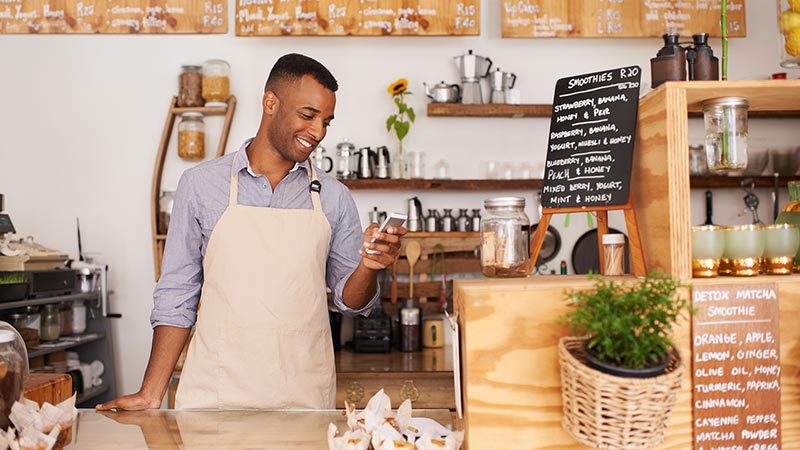 For many people, waiting for payday can cause great stress, a situation only made worse in today's environment. Hourly workers on the frontline are among those most heavily impacted by the pandemic, including those stocking shelves, supporting logistics, running our pharmacies, making deliveries and providing other essential services. According to PayActiv data, because of the COVID-19 crisis, 82% of hourly workers are now saying that loss of income is their greatest concern.[1] Even prior to the pandemic, 44% of Americans had less than $500 in savings.[2]
What if hourly workers could access their already-earned wages in between the regular pay cycle, giving them greater financial flexibility and peace of mind? This is known as Earned Wage Access (EWA).
Visa works with Earned Wage Access technology providers like DailyPay, FlexWage, Instant Financial, PayActiv, and ZayZoon, as well as merchants, and payroll companies, to help make EWA possible. We do this through Visa Direct, Visa's real-time[3] push payments platform. Workers can simply download an app from their EWA provider to access and transfer earned wages to their bank account in real time, using Visa Direct.
Real time access to earnings can be a lifeline for these workers, making the difference in keeping themselves and their families healthy and safe, while allowing them to purchase essentials like medication, gloves, and disinfectants. As circumstances quickly change, hourly workers need and expect quick, secure access to their funds electronically — part of a growing movement to digital payments supported by Visa's efforts to help enable the safe and secure movement of money.
Already, the benefits for workers amidst COVID-19 are clear, with 80% of ZayZoon's surveyed customers stating they are leveraging EWA funds for necessities like groceries and emergency expenses, and less than 3% stating that they are using their early wage access for discretionary purposes.[4] Visa Direct transactions for workers seeking earned wage access or on demand pay across supermarket, quick service restaurants, healthcare and hospitality industries, increased more than 100% year over year[5], and are in especially high demand amidst COVID-19.
Together, Visa and our partners are working to relieve the financial pressure hourly workers are facing today, by getting their hard-earned money into their hands more quickly.
[1] PayActiv Hourly Worker Survey, (Survey of 12,000 U.S. PayActiv Users), March 2020
[2] Visa/Ask Your Target Market Earned Wage Access Preferences Survey of Employees, (Survey of 1,000 U.S. workers across varying industries, 2019)
[3] Actual fund availability depends on receiving financial institution and region.
[4] ZayZoon User Data (Survey of 10,000 U.S. ZayZoon Users), March 2020