Banking on biometrics: half of cardholders would switch
Fingerprints and facial features instead of passwords are the preferred way to authenticate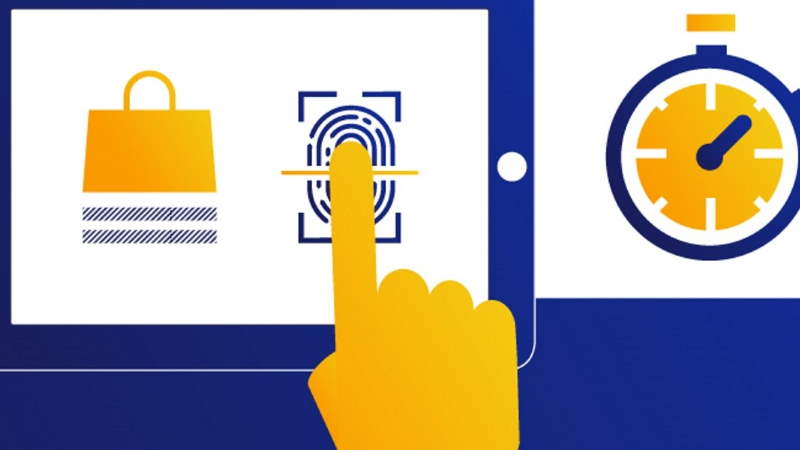 Passwords are a double-edged sword: they are meant to protect our information, but they are also frustrating with so many to remember and manage. A recent Visa survey showed that 68% of U.S. shoppers have abandoned an online purchase due to forgetting a password, trouble logging in, or issues receiving a one-time passcode. In addition, passwords are under constant threat from hackers, with 80% of data breaches involving compromised and weak passwords, according to the 2019 Verizon Data Breach Investigations Report.
Enter biometrics. Biometrics match unique physical characteristics, such as fingerprints or facial features, rather than memory to verify identity. Technology advancements and changing consumer expectations for speed, convenience, and security mean biometric solutions are poised to replace passwords. More than half of credit cardholders who responded to the survey (53%) say they would switch banks if their current doesn't offer biometric authentication options.
Consumers are ready. Two-thirds of people Visa surveyed have used biometrics and view them as easier and faster to use than traditional passwords. The top three benefits include:

No longer needing to remember passwords (42%)
Improved security over passwords (34%)
Not forgetting or losing an authentication method (33%)
The way we shop will continue to change in 2020 — with nearly 20 billion devices predicted to be online and new standards like Secure Remote Commerce making online purchasing easier and faster. Biometrics are poised to support this evolution with benefits to everyone — consumers making the purchase, retailers selling the products and financial institutions enabling the transactions.