Accessibility in payments: Not just a good to do — but good for business
1.3 billion people with disabilities control $1.2 trillion in annual disposable income: meet the Visa team serving this group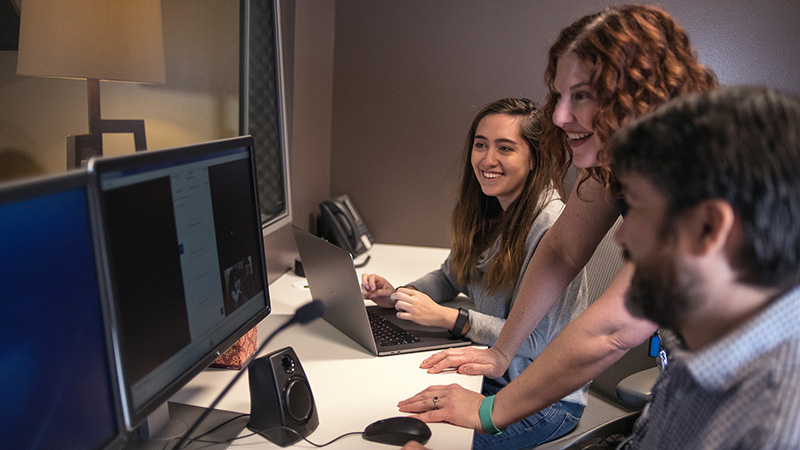 Walk through Visa's tech campus in Austin, Texas and you'll see parking spots and elevators that are wheelchair accessible, tactile Braille signage and other accommodations for the disabled. But at Visa, accessibility goes way beyond getting around in the physical world. James Green leads the charge to make it easy for people to take advantage of Visa's innovative payment experiences and products – regardless of their abilities or physical challenges – with the global Accessibility and User Experience (UX) Research & Design team.
This group recently launched Visa's Global Accessibility Requirements on developer.visa.com to help web designers, developers and testers create accessible products easily and consistently. This work isn't just "good to do," it's "good business." 1.3 billion people with disabilities globally control $1.2 trillion in annual disposable income.[1]
"The whole idea about accessibility is to provide everyone the opportunity to participate regardless of their abilities, the technology they use, or any other impacting circumstances." Green says.
"After researching how product development teams worked, we took the opportunity to simplify the industry's Web Content Accessibility Guidelines and publish this work outside of Visa to give everyone the chance to make great products that are fully available to people with disabilities."
The Accessibility and UX team continues to receive internal support to make the world a more accessible place. Earlier this year, Visa conducted its first major usability test with people with disabilities. The comprehensive test looked at all the components of the Visa design system and assessed whether the tools work in the real world with real people with disabilities.
One of the test users said, "It's really great to have [our] community participate, and actually look at usability, and give feedback. We are able to build more accessible apps together."
Green and members of his team stay active in the accessibility community to make an impact well beyond the scope of the work they do at Visa. In May, Visa sponsored AccessU, an accessibility training conference in Austin. Last month, the team hosted a panel at Austin Design Week featuring speakers with disabilities telling their stories and discussing how inclusive design affects them.
In addition, Green serves on the board of Knowbility, an Austin-based nonprofit in accessible information technology, and has volunteered on the World Wide Web Consortium's (W3C) Education and Outreach Working Group, raising awareness and helping people to implement standards.

"It's too easy for society to forget about segments of the population and just kind of move forward without them," he says. "So we need to make sure that doesn't happen."
______________________________