Could postal banking help bridge the financial inclusion gap?
Visa joins the Universal Postal Union to bring digital financial services to excluded communities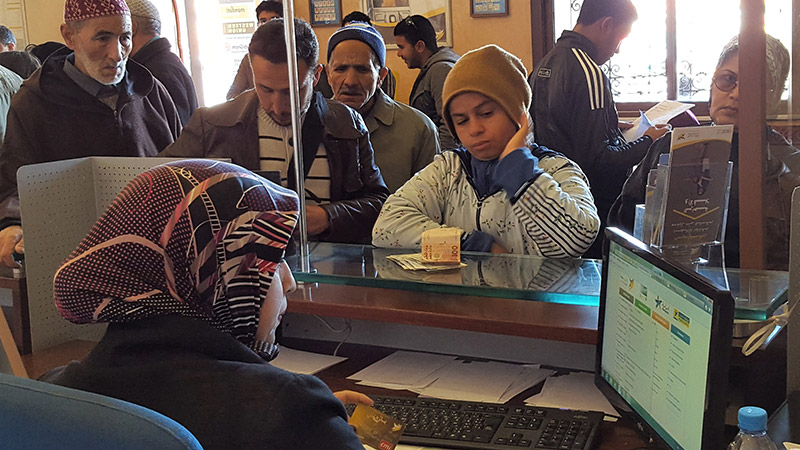 Post offices have played an important role in the provision of financial services worldwide since the very first Postal Savings Bank was created in Great Britain in 1861. How many more people can they help given their reach and scale?
In Germany, for example, it's customary to pay utility and other bills at the local post office. In Namibia, 39 percent of adults (600,000 people) have an account with the Post. The same is true for China, where 43 percent of adults (490 million) have an account with the Postal Savings Bank of China. Globally, two billion adults have access to some form of financial services through a postal operator. Of the world's 661,000 post offices, 91 percent offer some form of financial services.[1]
Last year, Visa and the Bill & Melinda Gates Foundation formed a partnership with the Universal Postal Union (UPU) to bring more-affordable, accessible financial services to the unbanked globally. As a funder of the project, Visa hopes to help ensure that everyone has access to digital financial services, leveraging the reach of post offices worldwide.
This week, the UPU announced it has selected nine post offices in Africa, Asia and the Pacific to receive technical support to help them build digital and mobile solutions for payment, savings, and insurance services that accelerate financial inclusion. These include e-wallet solutions for postal customers and small businesses in West African countries Côte d'Ivoire and Benin; a digital payments platform in Ghana that allows postal customers to pay school fees and access social cash transfers and pension payments; and a mobile registration system in Vietnam to digitize social and health insurance coverage among low-income populations. Initiatives in Pakistan, Rwanda, and the Pacific Islands will help post offices in those countries set up digital financial services to benefit their citizens.
These nine projects are the first to be launched through Visa's partnership with the UPU and the Bill & Melinda Gates Foundation, with the ultimate goal of accelerating financial inclusion initiatives in 20 post offices and supporting UPU''s larger goal of the opening of another 250 million accounts at post offices by 2020.
_________________
[1] Global Panorama on Postal Financial Inclusion 2016, Universal Postal Union