U.S. seasonal hiring slows as e-commerce grows
Richard Lung, International Economist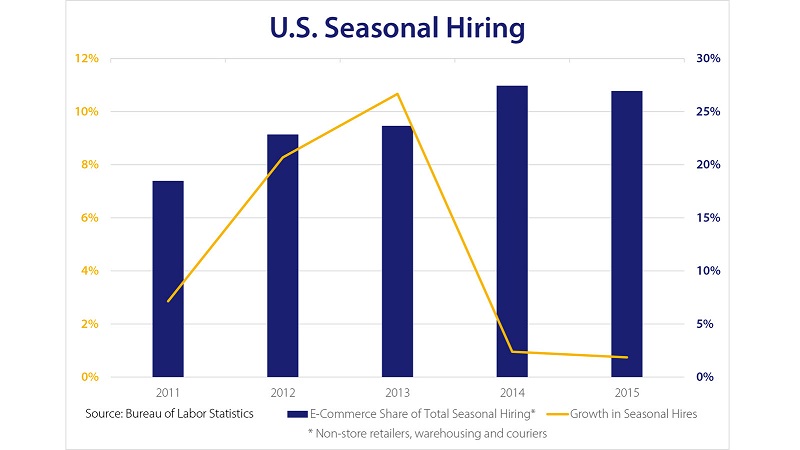 Now that the 2015 holiday season is over—gifts unwrapped, enjoyed and in some cases exchanged—today's jobs report from the Bureau of Labor Statistics revealed how many people were needed to make the seasonal shopping event possible. Retailers and delivery companies hired nearly a million staff to help with what's typically the busiest time of the year for them. After all, one out of every five dollars in retail sales (less autos and gasoline) in the United States is posted in the last two months of the year.
Interestingly, the growth in employees hired for the season decelerated for a second year. Three factors contributed to this slowdown:
Shift toward online shopping: As more consumers move their shopping online, this has reduced the need to hire as many people to staff brick and mortar stores. This is consistent with the significant year-over-year growth in Visa e-commerce sales during the two-month holiday shopping season. Seasonal hires by store retailers peaked in 2013, and e-commerce related jobs now account for nearly one out of four seasonal hires.
A tight labor market: Throughout 2015, a healthier labor market was presenting challenges to employers in hiring, and the holiday season was no exception. A separate government survey indicated that going into the season, the job opening rate (which measures the number of available jobs relative to the number of people employed plus the job openings) for retail workers was the highest since the survey began in 2000.
Automation: To keep up with the ever-growing pace of e-commerce growth, delivery companies and on-line stores are making significant investments in improving the efficiency of their supply chain management. As a result this is lessening the need to hire as many seasonal staff as before even as e-commerce sales are growing.
In summary, the slowdown in seasonal hires, rather than representing a weakening of the job market, points more toward changing consumer preferences for how and where to shop. It also signals the ongoing recovery in the U.S. labor market.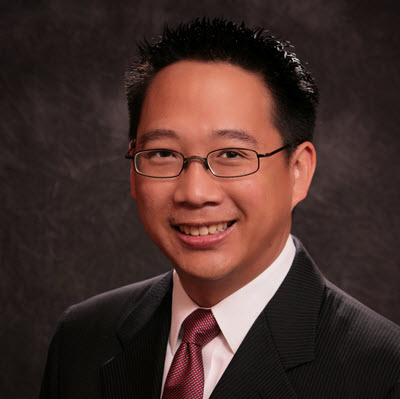 Richard Lung is a senior director and international economist at Visa. Prior to joining Visa, Lung was a vice president/senior analyst for Moody's Investors Service based in Hong Kong, where he covered the Asian banking market and held senior positions with the Federal Reserve Bank of San Francisco and U.S. Treasury Department. Lung holds degrees from Harvard University and the Fletcher School of Law and Diplomacy at Tufts University.