Tap to ride! Contactless payments can help get transit riders back on board
Monterey-Salinas Transit becomes first transit agency in California to allow riders to tap to pay with Visa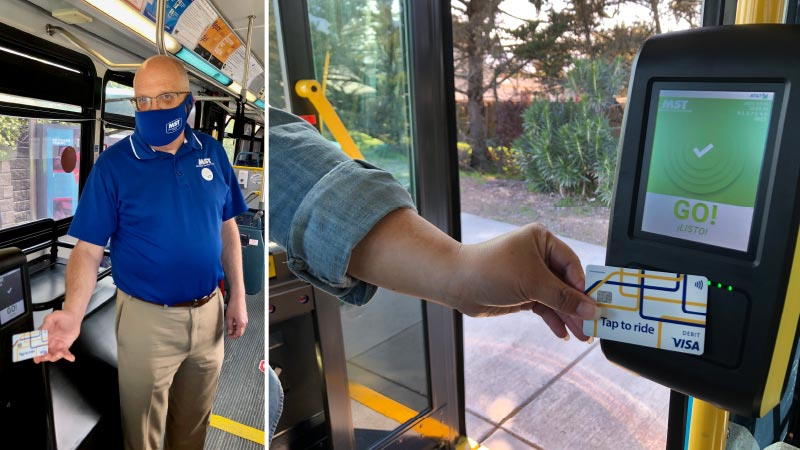 Millions of riders in the U.S. have relied on taking public transit to get to and from work, go shopping, visit friends and family members, or visit the doctor's office, but during the pandemic, transit ridership took a major hit. Now, as cities begin to reopen, passengers are starting to get back on buses, trains and ferries — and public transit will play a critical role in recovery. As such, transit agencies in the U.S. and around the world are looking for ways to offer riders the best and safest possible travel experiences — and contactless payments can be an important part of that. With more than 300M contactless cards in market in the U.S.1, more consumers are now paying for things they need with a simple and secure tap. In fact, in the U.S., one in 10 face-to-face Visa transactions are now made with a tap, more than a 2x increase since the beginning of the pandemic2. Transit agencies in Chicago, Miami, New York and Portland, OR have already implemented the safety, ease and security of tapping to pay for their riders, and Visa research shows that enabling tap to pay on transit systems like these can be good for economic recovery, bringing more than a 15 percent lift in transactions from merchants in surrounding neighborhoods.2
Now Monterey-Salinas Transit (MST) will be the first transit agency in California to accept contactless payments with Visa for their bus riders, eliminating the need to purchase or load a separate transit card ahead of time or handle cash while boarding.
MST's General Manager Carl Sedoryk recently spoke to us about the importance of public transit recovery and the role contactless payments can play in improving the urban mobility experience
What excites you most about the work MST and Visa are collectively accomplishing with this new initiative?
Sedoryk: Transit can be difficult to use when compared to other modes of travel. Outdated fare collection systems have not made our job any easier. The model we are working on with Visa allows a customer to use the same card, or mobile device, that they used to buy a coffee to also pay for their rides on public transit. If we can provide a seamless payment experience for riders across mobility modes, including fixed route bus, microtransit, ADA paratransit, and subsidized taxi cabs, we can make our services more attractive.
We're now over a year into the pandemic in the U.S. What types of challenges has the pandemic posed to your organization and the transit riders you serve?
Sedoryk: Success for transit operators historically has been achieved when there are no seats left, and there is standing room only. The pandemic forced us to think differently about the safety of our coach operators and passengers, as well as examine how we achieve specific social outcomes with our services. The pandemic showed us who in our communities are most dependent upon transit to make essential trips for work, grocery shopping and medical appointments. We are reexamining our routes, service frequency and fare structures to ensure that those who need our services the most have access to mobility to reach their essential destinations.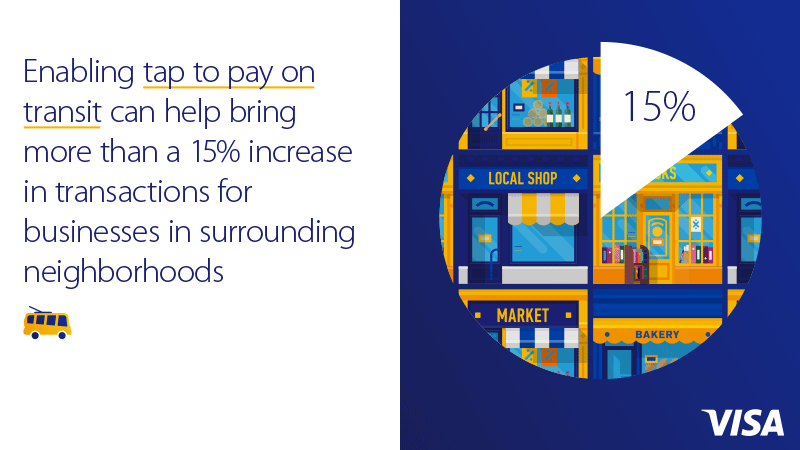 Thank you for all you have done for your community and MST riders. Outside of new payments technology to improve the rider experience, what is MST doing to support MST riders and local community members during these uncertain times?
Sedoryk: The MST Board has adopted the FEMA-recommended Whole Community approach to disaster response and recovery. When the economic well being of the local economy is restored, the public services that depend on a healthy local economy can also rebound. As a result of this approach, we have become involved in a wide variety of nontraditional activities to support the residents of our regions, including distributing donated N-95 masks to farmworkers in the Salinas Valley, stationing wifi-enabled buses in rural and underserved areas that lack Internet access and partnering with Meals on Wheels to deliver over 8,000 meals to seniors and other people with food insecurity, among other programs.
Additionally, MST spent millions of dollars providing PPE supplies to our drivers and passengers, installing hand sanitizer dispensers on board all buses and facilities, enhancing cleaning frequency, and implanting multi-media informational campaigns to support the goals of personal hygiene, social distancing and vaccine availability.
Do you envision that the move to increase customer choice and convenience by enabling contactless fare payments could be a means for helping more people get back on public transportation sooner?
Sedoryk: Absolutely, especially if we can make contactless fare payment available to more unbanked communities lacking access to financial services and who are also transit dependent for their mobility needs.
As you look to the rest of 2021 and beyond, what's next for MST?
Sedoryk: We have all experienced a fundamental shift in our economy and society. There is not "going back to the way things were." We can only plan for how things are going to be. Our flexibility, creativity and focus have served us well and we will continue to use these strengths to anticipate and respond to the mobility needs of those we serve.
---
Learn more about Visa Global Urban Mobility on Visa.com.
---
1 Visa FY21 Q1 Earnings Transcript
2 Visa FY21 Q2 Earnings Transcript