Stay connected
Learn more about Visa Direct and what we're doing to help transform global money movement.
How Visa Direct and ZayZoon are helping QSR workers with fast access to their earned wages before payday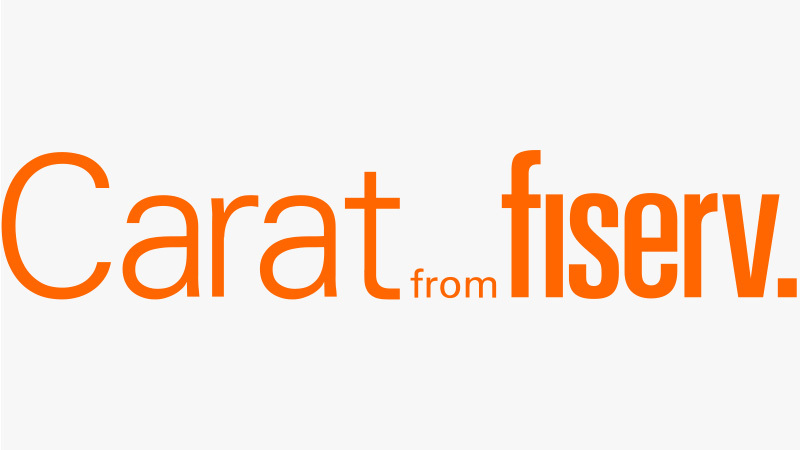 In collaboration with Visa Direct, Carat from Fiserv delivers digital payouts for businesses and consumers today.
Grubhub and Visa deliver financial flexibility to delivery partners with fast payouts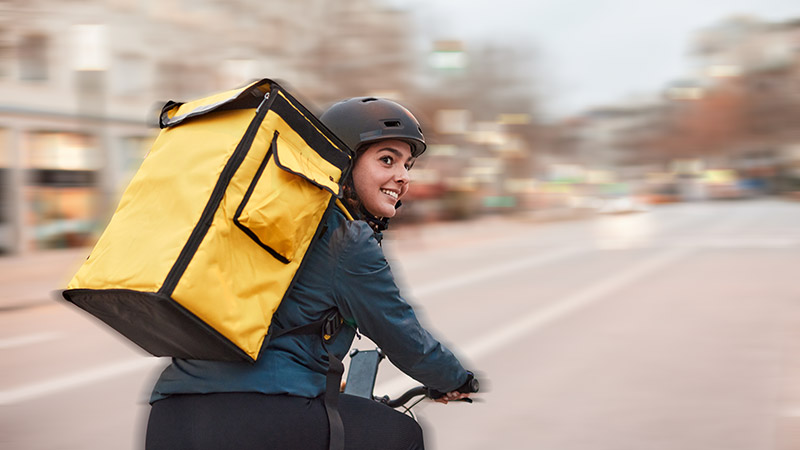 On-demand pay: Meeting the needs of an evolving payment landscape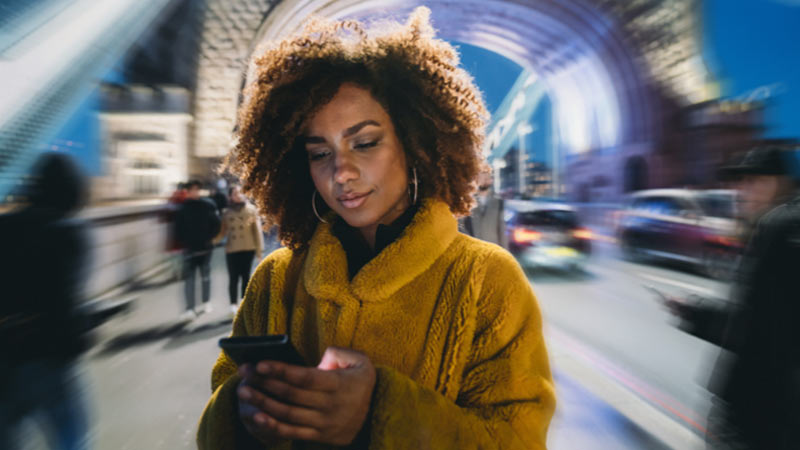 Consumers want the flexibility to move money quickly between their accounts. Are you meeting their demand?
Footnotes:
*Actual funds availability depends on receiving financial institution and region.
1 The Intuit Cash Flow Survey was conducted by Wakefield Research among 3,500 small business owners at companies of 0-100 employees, including 1,000 in the U.S. and 500 in the U.K., Australia, Canada, India, and Brazil, between November 1 and November 18, 2019.

² Wave internal data, September 2019 – February 2020 and September 2020 – October 2020.

³ Upwork focus group of 270 freelancers responses when asked *(1) Would you want an option to receive your Upwork earnings instantly to any debit card? If Yes, then (2) How much would you be willing to pay to instantly transfer your earnings from Upwork to any debit card?"

⁴ Month-over-month feature usage, October 2018 to January 2019, Postmates Product Fleet and Fleet Experience Team.

⁵ Commerce Bank comparative analysis of current carrier costs and costs of CommercePayments™, January 2017 to April 2019.

⁶ OnDeck client survey, customers who ranked usefulness of Instant Funding as 4 or 5 on a scale of 1 to 5, with 5 being "most useful". OnDeck 2018 Annual Report, Key Financial and Operating Metrics, pg. 42.

⁷ FanDuel internal data, November 2019 – March 2020.

⁸ Portfolio of TabaPay clients from Q4 2018 through Q1 2019.
⁹ Mercari user data, July 2019 – February 2020.
¹⁰ ZayZoon internal usage analysis of 2,000 users, January 1 – July 1, 2019.
¹¹ Data analysis based on analysis of 4,541 qualifying Rank Group's Mecca Bingo customers' use of Visa Direct. Repeat Rank Group customers who received push-to-card payouts through Visa Direct are defined as customers who've received more than one Visa Direct processed withdrawal. Withdrawal volume increase percentage calculated based on increase in count of requests.
¹² Based on six month analysis of Paddy Power Betfair online customer's use of Visa Direct.
¹³ MoneyGram (2021, December 16). New MoneyGram Survey Reveals Strong Remittance Consumer Sentiment, Driven by Needs Abroad and Digital Adoption [Press release]. Retrieved from https://ir.moneygram.com/news-releases/news-release-details/new-moneygram-survey-reveals-strong-remittance-consumer
¹⁴ Remitly user data, June 2020 – May 2021.
¹⁵ Organizations that charge a 1% service fee would recognize $1.4M in Monetized Fee Revenue earned over three years resulting in a projected 389% ROI vs. a 256% ROI for an organization that absorbs the fee.
¹⁶ Funds Disbursement in Europe: Speed Alone is Not Enough Research. This research was commissioned by Visa and conducted by Edgar Dunn & Company. September 2021.
¹⁷ Faster Money Transfers in Latin America: Insights for Success in the Digital Era Research. This research was commissioned by Visa and conducted by Americas Market Intelligence. September 2021.
¹⁸ Optimizing Faster Payments: A Regional Payments Landscape Review Research. This research was commissioned by Visa and conducted by 4SiGHT Research & Analytics. September 2021.
¹⁹ Innovating Cross-Border Payments (dec 2020). In collaboration with PYMNTS, Visa commissioned a study among 456 businesses in the US and UK.
²⁰ PYMNTS survey of 259 small businesses in the United States, June 2020.
²¹ Visa commissioned Rethinking the Gig Workforce Survey (January 2020). Conducted by Global Human Insights, 2,326 on-demand workers surveyed in 16 countries.
²² Earned Wage Access Preferences Survey (April 2019). Commissioned by Visa and conducted by Ask Your Target Market (AYTM) among 1,000 gig workers and contractors across the United States.
²³ The Cryptocurrency Payments Process (September 2022). Research findings summarize attitudes and behaviors of surveyed cryptocurrency owners from data collected from March 31 through April 8, 2022.
²⁴ Optimizing Cross-Border Money Movement (April 2023). Research findings surveyed 254 business leaders that have enabled real-time payment systems.
²⁵ Money Travels: 2023 Digital Remittances Adoption (March 2023). Survey was conducted by Visa and Morning Consult during December 14-28, 2022 among sample of remittance senders and receivers across 10 countries.