Yuhang Wu
Staff Research Scientist
Research Areas: Large-scale data analytics, deep learning, and biometrics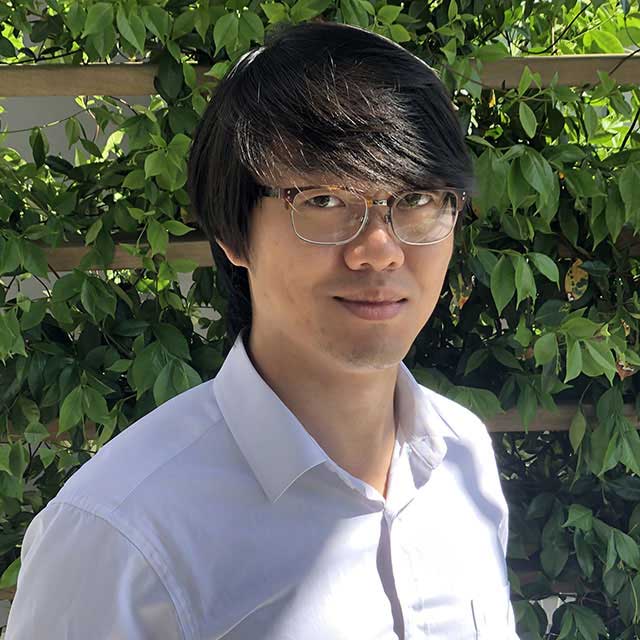 Yuhang Wu's research interests are large-scale data analytics, deep learning, and biometrics. Yuhang received his PhD with "Best PhD Student" honor from computer science department, the University of Houston in 2018. He received his Bachelor degree in Computer Science (intelligent science and technology direction) from Capital Normal University, Beijing. He has published over thirteen articles in biometrics, computer vision, and image processing. His PhD thesis "Face Recognition in Unconstrained Conditions: Improving Face Alignment and Constructing a Pose-Invariant Compact Biometric Template" introduced robust and efficient algorithms for dealing with unconstrained face recognition problem under large head pose variations and occlusions. He did two internships during his PhD at Qualcomm Research and Visa Research.
Y. Wu, I.A. Kakadiaris, "Occlusion-guided compact template learning for ensemble deep network- based pose invariant face recognition," IAPR international conference on biometrics, Crete, Greece, June 4-7, 2019.
Y. Wu, S.K. Shah, I.A. Kakadiaris, "GoDP: Globally Optimized Dual Pathway deep network architecture for facial landmark localization in-the-wild", Image and Vision Computing, 2018.
Y. Wu, I.A. Kakadiaris, "Tackling the Optimization and Precision Weakness of Deep Cascaded Regression for Facial Key-Point Localization," Deep learning in Biometrics, 2018.
P. Dou, Y. Wu, S.K. Shah, I.A. Kakadiaris, "Monocular 3D face reconstruction with coupled dictionary learning and sparse coding", Pattern Recognition, 2018.
Y. Wu, S.K. Shah, I.A. Kakadiaris, "Annotated face model-based alignment: a robust landmark-free pose estimation approach for 3D model registration," Machine Vision and Applications, 2017.
Y. Wu, I.A. Kakadiaris, "Facial 3D model registration under occlusions with SensiblePoints based reinforced hypothesis refinement," International Joint Conference on Biometrics, 2017.
X. Xu, L. Ha, P. Dou, Y. Wu, I.A. Kakadiaris, "3D-aided Pose Invariant 2D Face Recognition System," International Joint Conference on Biometrics, 2017.
Y. Wu, S.K. Shah, I.A. Kakadiaris, "Rendering or normalization? An analysis of 3D-aided pose- invariant face recognition," IEEE International Conference on Identity, Security and Behavior Analysis, 2016.
Y. Wu, X. Xu, S.K. Shah, I.A. Kakadiaris, "Towards fitting a 3D dense facial model to a 2D image: A landmark-free approach," IEEE International Conference on Biometrics: Theory, Applications and Systems, 2015.
P. Dou, L. Zhang, Y. Wu, S.K. Shah, I.A. Kakadiaris, "Pose-Robust Face Signature for Multi- View Face Recognition," IEEE International Conference on Biometrics: Theory, Applications and Systems, 2015.
P. Dou, Y. Wu, S.K. Shah, I.A. Kakadiaris, "Robust 3D face shape reconstruction from single images via two-fold coupled structure learning," British Machine Vision Conference, 2014.
P. Dou, Y. Wu, S.K. Shah, I.A. Kakadiaris, "Benchmarking 3D pose estimation for face recognition," International Conference on Pattern Recognition, 2014.
Y. Wu, L. Ha, X. Xu, I.A. Kakadiaris, "Convolutional Point-set Representation: a convolutional bridge between a densely annotated image and 3D face alignment," Arxiv Pre-print, 1803.06542