Mengting Gu
Staff Research Scientist
Research Areas: Deep Learning, Natural Language Processing, Sequencing Data Analysis, and Algorithms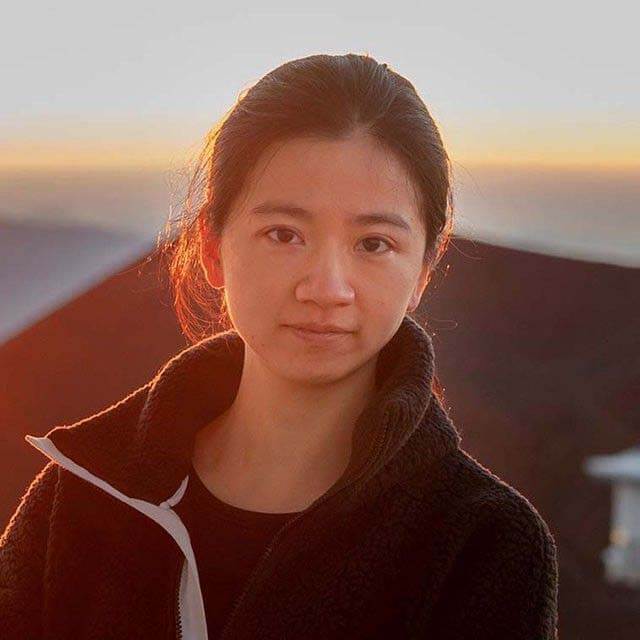 Dr. Mengting Gu joined Visa Research as a Staff Research Scientist in June 2019, after she received her M.S. in Computer Science, and Ph.D. in Computational Biology and Bioinformatics from Yale University. Her Ph.D. thesis was on developing a convolution-based method to identify functional elements in the human genome.
As a member of the Fraud Detection team, her research interests are in algorithms, deep learning, natural language processing and sequence data analysis. She has published more than a dozen papers in multiple journals, including Science, Annual Reviews, Genome Biology, and others.
Moro, A., Driscoll, T. P., Boraas, L. C., Armero, W., Kasper, D. M., Baeyens, N., … Nicoli, S. (2019). MicroRNA-dependent regulation of biomechanical genes establishes tissue stiffness homeostasis. Nature Cell Biology, 21(3), 348–358.
Ho, E. Y.-K., Cao, Q., Gu, M., Chan, R. W.-L., Wu, Q., Gerstein, M., & Yip, K. Y. (2019). Shaping the nebulous enhancer in the era of high-throughput assays and genome editing. Briefings in Bioinformatics.
Navarro, F. C. P., Mohsen, H., Yan, C., Li, S., Gu, M., Meyerson, W., & Gerstein, M. (2019). Genomics and data science: an application within an umbrella. Genome Biology, 20(1).
Zhang, J., Lee, D., Dhiman, V., Jiang, P., Xu, J., McGillivray, P., … Gerstein, M. (2019). An integrative ENCODE resource for cancer genomics. bioRxiv.
Xiang, R., Hayes, B. J., Vander Jagt, C. J., MacLeod, I. M., Khansefid, M., Bowman, P. J., … Goddard, M. E. (2018). Genome variants associated with RNA splicing variations in bovine are extensively shared between tissues. BMC Genomics, 19(1).
Gandal, M. J., Zhang, P., Hadjimichael, E., Walker, R. L., Chen, C., Liu, S., … Geschwind, D. H. (2018). Transcriptome-wide Isoform-level Dysregulation in ASD, Schizophrenia, and Bipolar Disorder. Science, 362(6420).
Wang, D., Liu, S., Warrell, J., Won, H., Shi, X., Navarro, F. C. P., … Gerstein, M. B. (2018). Comprehensive functional genomic resource and integrative model for the human brain. Science, 362(6420).
Amiri, A., Coppola, G., Scuderi, S., Wu, F., Roychowdhury, T., Liu, F., … Vaccarino, F. M. (2018). Transcriptome and epigenome landscape of human cortical development modeled in organoids. Science (New York, N.Y.), 362(6420).
McGillivray, P., Clarke, D., Meyerson, W., Zhang, J., Lee, D., Gu, M., … Gerstein, M. (2018). Network analysis as a grand unifier in biomedical data science. Annual Reviews, 1, 153-180.
Sethi, A., Gu, M., Gumusgoz, E., Chan, L., Yan, K.-K., Rozowsky, J., … Gerstein, M. (2018). A cross-organism framework for supervised enhancer prediction with epigenetic pattern recognition and targeted validation. bioRxiv.

Li, M., Santpere, G., Imamura Kawasawa, Y., Evgrafov, O. V., Gulden, F. O., Pochareddy, S., … Sestan, N. (2018). Integrative functional genomic analysis of human brain development and neuropsychiatric risks. Science, 362(6420).
Kasper, D. M., Moro, A., Ristori, E., Narayanan, A., Hill-Teran, G., Fleming, E., … Nicoli, S. (2017). MicroRNAs Establish Uniform Traits during the Architecture of Vertebrate Embryos. Developmental Cell, 40(6).
Despic, V., Dejung, M., Gu, M., Krishnan, J., Zhang, J., Herzel, L., … Neugenauer, K. M. (2017). Dynamic RNA-protein interactions underlie the zebrafish maternal-to-zygotic transition. Genome Research, 27(7), 1184-1194.