Kim Wagner
Sr. Director of Risk & Auth. Products
Research areas: Biometrics, Quantum Computing, and Cryptography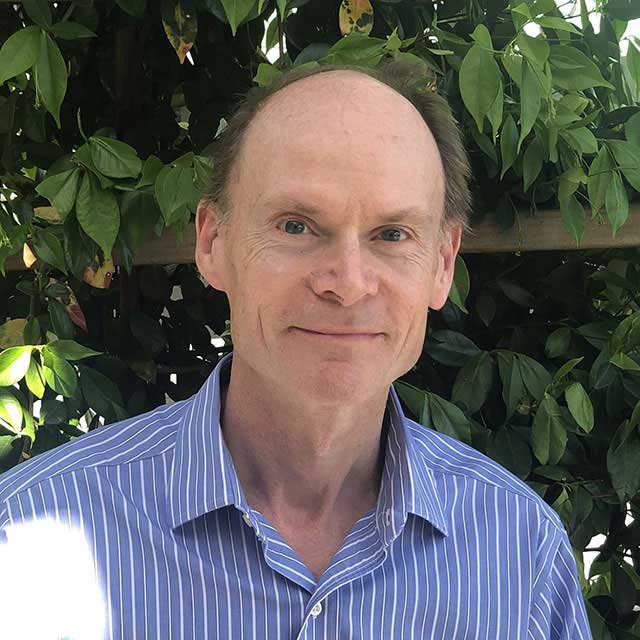 Kim has been with Visa since September 2002 and with Visa Research since April 2019. Kim is a security architect who has worked as a crypto, security, and biometrics subject matter expert throughout his tenure at Visa, most recently leading the Applied Authentication Lab, designing authentication solutions that give great user experiences while preserving customers' privacy.
Kim has a variety of other experiences, such as building a public key infrastructure in a Swiss mountain, working at Mondex creating a digital currency without blockchains, using blockchains for settlement, and in the distant past working on models of programming languages, denotational semantics, formal methods and designing a specification language. He has a Ph.D. in computer science from Carnegie Mellon University.
Kim represents Visa on the EMV Security Working Group, in the Cryptographic Review Forum, and chairs the ISO subcommittee on Security in Financial Services, which among other things define how PINs should be protected across the world, and how cryptographic keys should be managed in the financial services industry.
Right now Kim is most excited about privacy preserving biometrics and other practical Visa use cases for multi-party computation, and at the same time trying to understand quantum computation, specifically (1) how best to design algorithms that utilize the vast potential of quantum mechanical phenomena, and (2) how to track and measure progress towards building a scalable quantum computer.
Issued Patents
EP 14,194,037.9, Systems and methods for software based encryption
US 10,210,521, Multi-device transaction verification
US 10,147,089 and 11201403861X, Data protection with translation
US 9,847,997 and 10,135,820, Server based biometric authentication
US 9,754,258 and 10,134,039, Speech transaction processing
US 9,390,445, Authentication using biometric technology through a consumer device
US 9,373,111, Payment card with integrated chip
US 9,070,129, Method and system for securing data fields
US 8,694,315 and 9,117,212, System and method for authentication using speaker verification techniques and fraud model
US 7,798,394, 8,770,476, 9,330,386, 9,613,354 and 10,043,177, Device, system and method for reducing an interaction
time for a contactless transaction
Patent Applications and Provisional Patent Applications
2110 WO 01, Authentication system using secure multi-party computation
2406 WO 01, Linked multiple blockchain systems
2509 WO 01, Biometrics for efficient hands-free interaction using demographics
2527 WO 01, Protecting customer privacy in mobile payment using secure multi-party computation
2600 WO 01, Mitigating risk for hands-free interactions
2629 WO 02, Facial anti-spoofing method using variances in image properties
2696 WO 01, Biometric validation process utilizing access device and location determination
2709 WO 01, Server assisted privacy protecting biometric comparison
2732 WO 01, Distributed biometric comparison framework
2964 US 01, Efficient concurrent scalar product calculation
2603 WO 01, Privacy-preserving deduplication
2377 US 02, A dynamic learning system for intelligent authentication
2394 WO 01, System, method, and computer program product for authenticating identification information documents
3246 US 01, Replay spoofing detection for automatic speaker verification system
3247 US 01, Photo synthesis for ID-Selfie matching
US 2019 0050865, US 2019 0050864, Biometric transaction processing
US 2018 0302414, Wireless authentication based on location data
US 2018 0211022, System and method for conducting transactions using biometric verification
US 2018 0144345, Assurance exchange
WO 2017 075063, Wireless biometric authentication system and method
US 2017 0236124, Method and system for determining terminal location
US 2017 0163629, Secure token distribution
US 2016 0328707, Provisioning of access credentials using device codes
US 2016 0253633, Transaction signing utilizing asymmetric cryptography
US 2015 0254670, Account transaction fraud detection
US 2015 0186891, Location obfuscation for authentication
US 2015 0142670, Systems and methods for software based encryption
US 2015 0019443, Secure remote payment transaction processing
US 2013 0041822, Payment device with integrated chip
Selected Publications
K.R. Wagner, Liminf convergence in Ω-categories, Theoretical Computer Science, vol. 184, issues 1-2, 30 September 1997, pages 61-104.
R.C. Flagg, K.R. Wagner, A logical approach to quantitative domain theory, Topology Atlas, 1996.
K.R. Wagner, Solving recursive domain equations with enriched categories, Ph. D. dissertation, School of Computer Science, Carnegie Mellon University, 1994.
M. Nielsen, K. Havelund, K.R. Wagner, C. George, The RAISE Specification Language, Method, and Tools, Springer Verlag 1989.